Welcome to

Volkswagen

Service.
When you buy a Volkswagen, you know you are getting so much more than just a car. After Sales Service and support is the next stage in your journey. We have a committed Dealer Network of 109 Dealers across South Africa, Botswana and Namibia with world-class experts to ensure that you and your Volkswagen are always taken care of. With Volkswagen's revered expertise and German engineering, we give your Volkswagen the love it deserves and ensure it runs exactly as it should. After all no one knows your Volkswagen better than we do.
Why service with

Volkswagen
With Volkswagen EasyDrive Service and Maintenance Plans, you get qualified experts, genuine parts, real value-for-money and a nationwide dealer network that provides all the things you've come to expect from the people behind the People's Car.
Personalised service check-in.
A friendly Service Advisor or apprentice is awaiting your arrival and a Vehicle Check-In with a Personal Touch.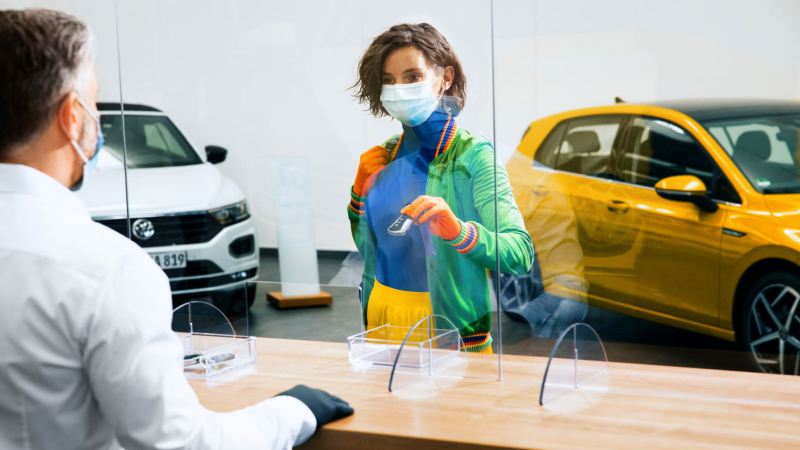 Convenience in the palm of your hand

You can have more time for everything else. While your beloved Volkswagen is at our dealer, you will be sent a digital update through Service Cam. You will receive a video via email or SMS that shows you exactly what additional repairs are required. There is no need to call your Service Advisor and you can conveniently approve the quote with just a few clicks.
Service Cam has many benefits for you:
Frequently Asked Questions
Service - Frequently Asked Questions.
Your vehicle deserves the right service.
We know how important your vehicle is to you, because we feel exactly the same. Our Genuine Service provides a range of services that are designed specifically for your Volkswagen. So your journey is care-free and comfortable.
Volkswagen

Service Special Offers
In the unfortunate event of an accident - no matter how small - we want to ensure your Volkswagen is repaired to Volkswagen standards. We therefore highly recommend choosing a Volkswagen Approved Motor Body Repairer who uses only Volkswagen Approved Repair Techniques, Tools and Genuine Parts.