The Amarok Rhino Conservation Drive
In 2008, the rhino poaching crisis in South Africa started escalating at an alarming rate. Rhinos are being poached for their horn due to the illegal demand mostly from eastern markets. These markets are being driven by the misconception that rhino horn has medicinal value and perceived value as status symbols.
In 2011, Wilderness Foundation Africa launched its Forever Wild Rhino Protection Initiative in response to the disturbing increase in rhino poaching. The focus of the Initiative is on the ground support to protect rhino populations, to reduce the demand for rhino horn in user countries and the establishment of new rhino populations.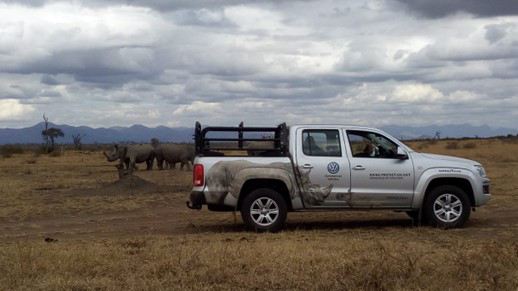 The Forever Wild Rhino Protection Initiative received a substantial boost in June 2011 through a vehicle placement sponsorship agreement of six Amarok Double Cab vehicles from Volkswagen Commercial Vehicles. Since then, Volkswagen Group South Africa has been supporting Wilderness Foundation Africa every year with a fleet of these Amaroks, resulting in a total of 78 Amaroks provided to the foundation since then, and 12 years of rhino conservation support by June 2023.
Through this partnership, Wilderness Foundation Africa has been able to expand its reach and impact to help protect and safeguard rhino populations. These Amaroks not only support rhinos, but also greater conservation efforts, by protecting broader habitats used by a wide variety of wildlife species in addition to the rhino populations in these reserves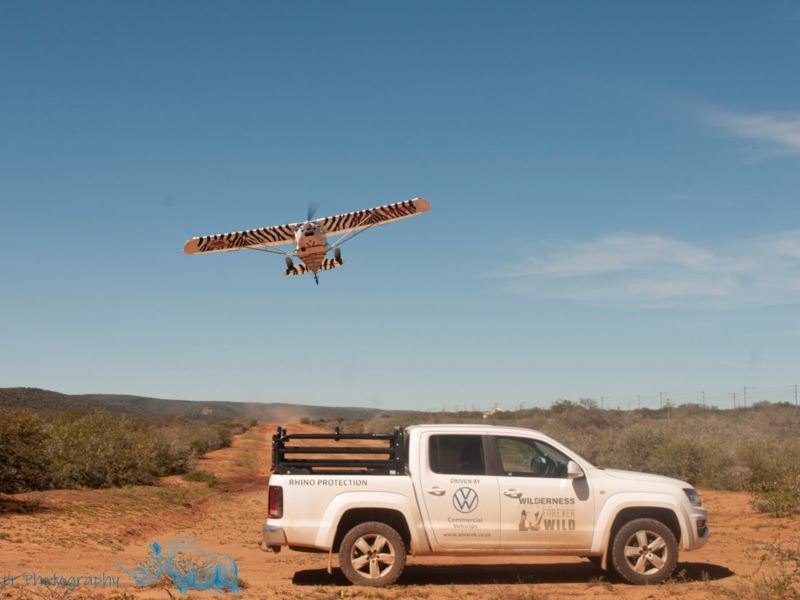 Using the Volkswagen Amaroks, Wilderness Foundation Africa's general Rhino Protection Initiative has been able to support rhino populations across South Africa.
The Amarok vehicles have driven over 2.7 million kilometres to date. Activities include on the ground rhino protection and monitoring, the establishment of a rhino rehabilitation facility, support for over 720 rhino monitoring and security flights, the collection of over 225 rhino DNA sample, the fitment of over 49 rhino tracking collars, the treatment of numerous injured rhinos and support to two cold scent tracker dog units to name a few.
Volkswagen Commercial Vehicle's support is making a lasting impact on the conservation of South Africa's endangered and threatened rhino species.
The Amarok Double Cab's 2.0 BiTDI 154kW/500Nm 4Motion engine with 10-speed automatic and it's unrivalled capability enable rangers and conservation teams to cover challenging terrain as they carry out their important patrol and monitoring work. In any conditions and any terrain, the Amarok's help keep rhinos safe and secure. Learn more about Amarok by clicking this link: https://www.vw.co.za/en/models/amarok.html
About Wilderness Foundation Africa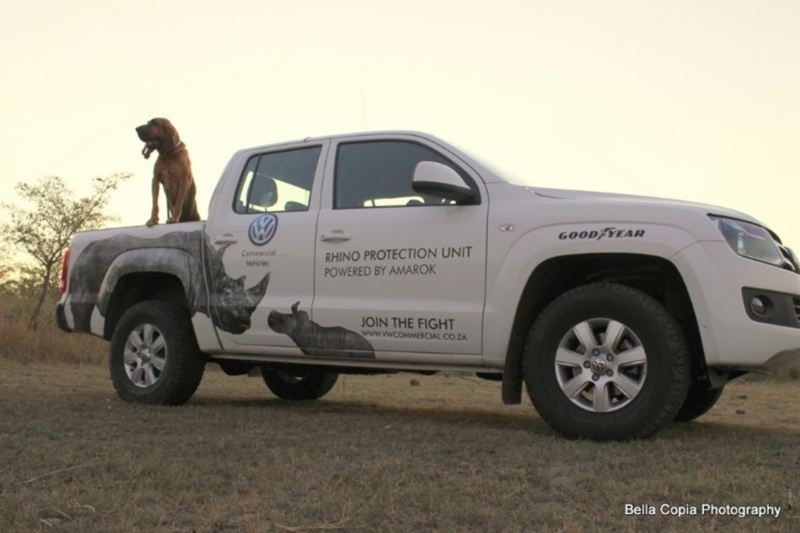 Wilderness Foundation Africa (WFA) was established in 1972 and is a South African project based Non-Profit and Public Benefit conservation and leadership organisation.
WFA works in three key focus areas namely, Species, Spaces and People in its attempts to reach its vision of a world that has sufficient intact natural ecosystems and wilderness areas that are valued and effectively protected for the benefit of all and strives to create opportunities for and uplift the lives of the disadvantaged youth of South Africa.
The Conservation Programme focuses on the protection of iconic endangered species and for the establishment, development and management of new reserves, concept development and implementation of conservation corridors and management support to reserves.
Forever Wild Conservation Programme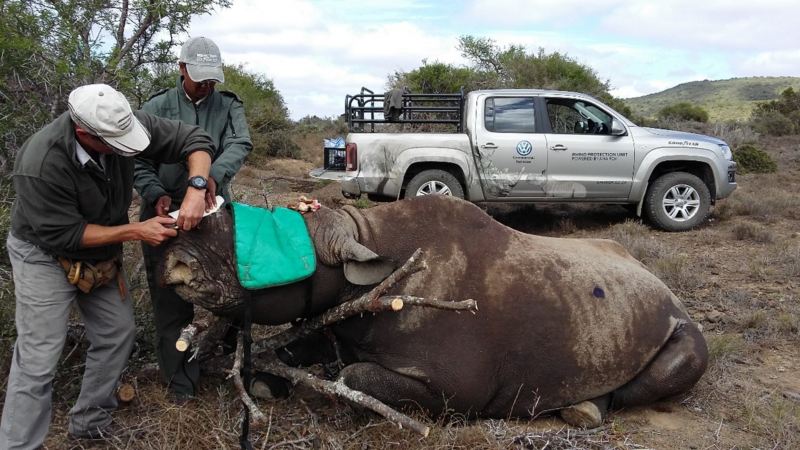 Wilderness Foundation Africa's Forever Wild Conservation Programme was launched in May 2011 as a response to the rhino poaching crisis and has been active through the Rhino Protection Initiative.  It is concerned with maintaining populations of free ranging rhino within state and privately managed conservation areas. The campaign supports conservation agencies and organised private game reserves to protect their rhino populations as part of functioning natural ecosystems.
Since 2011 the Programme was expanded to include lion, leopard, elephant, shark, African penguin, and succulent plant conservation initiatives as they represent key species symptomatic of the challenges facing the environments in which they live.
For more information visit www.wfa.africa and see how you can support their work.