As the 'People's Car', Volkswagen is passionate about 'Moving People Forward' and driving positive change in the local economic and social landscapes through the Volkswagen for Good initiatives. Embracing the African Proverb "Give me a fish and I will eat today, teach me to fish and I will eat for a lifetime", our initiatives are designed to cultivate a culture of learning and to instill the skills needed for communities to empower themselves, their families, and the community at large. We are committed to helping this generation, and those to come, create something to be proud of and to contribute to a healthy, thriving, and inclusive society. 
Under our commitment to help communities move forward and shift their own progress into a new gear, at
Volkswagen
we invest both time and financial support into the key focus areas of  
Youth Development, Education, Health and Community Wellbeing, Transformation and our Employee Volunteer Programme.
At Volkswagen, we recognise the need to invest in the development of the South Africa's youth, not only in their education, but through their passions. Our goal is to equip the youth with the necessary tools and skills needed to build a prosperous future for themselves, their families, and communities. Through various youth development initiatives, Volkswagen aims to identify capabilities and pair them with opportunities that will help them grow on all fronts – at school, at home and as positive role models within their communities.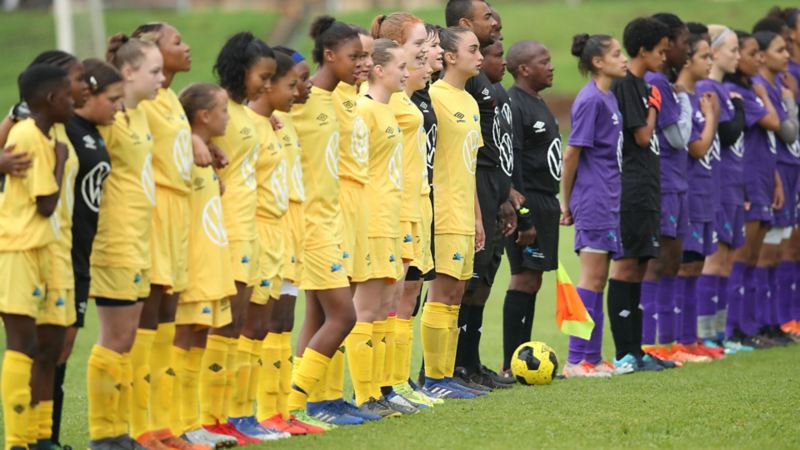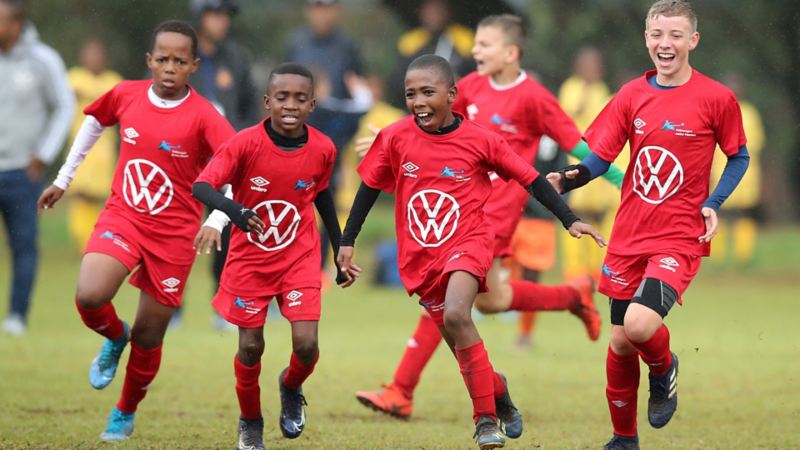 VW Vaya Cup
Volkswagen has been avidly committed to supporting leagues of young local soccer legends for over 20 years, driving their sporting passions and competitive dreams through soccer initiatives. In 2022, Volkswagen South Africa established the VW Vaya Cup aimed at driving youth soccer to champion tomorrow's champions, today. With 'Vaya' meaning 'to go', the local initiative and tournament speaks to our ongoing focus to 'Move People Forward'. The programme provides a platform for young soccer players, both boys and girls, to upskill, develop and showcase their talents, while also driving meaningful life skills and the invaluable lessons of teamwork, the power of belonging, alongside various youth development opportunities. 
Volkswagen believes that sport, soccer specifically, is more than a game and that it can play an active and vital role to help facilitate individual and team growth while building healthy passions and habits.
The VW Vaya Cup initiative aims to support and drive youth soccer forward for both our country's future soccer stars. With Soccer holding such powerful resonance to the local audience, and as the 'People's Car' after all, it felt instinctive to continue to inject our support, passion, and funds into driving the future of Soccer in South Africa. The initiative is run in partnership with the Volkswagen Dealership Network, who support the infrastructure of the initiative by scouting, recruiting, and entering a teams to represent them in the VW Vaya Cup.
The VW Vaya Cup is open to U13 boys and U16 girls from across the country and the league culminates in a tournament hosted at the University of Witwatersrand in December 2022. Championing tomorrow's champions, today.
VW Train 4 Life

With youth development being a core priority to Volkswagen, the VW Train 4 Life initiative was launched in 2021 in partnership with the Department of Basic Education and is designed to specifically help drive empowerment for young girls from disadvantaged communities. The pilot programme, which works alongside six Alexandra-based high schools, has two core focuses: driving healthy habits and passions through a girls-only soccer league, and laying down positive foundations through a life skills education programme.
The initiative aims to empower young girls by driving the sporting passions and life skills education of over 1 800 young girls from Alexandra, Gauteng.
The VW Train 4 Life Girls Soccer League provides a safe platform for young soccer players to upskill, develop and showcase their talents, whilst also imparting valuable life lessons. The inaugural girls' soccer league kicked off in 2021 with six girls-only teams, and culminated with the first finals tournament hosted in February 2022. The programme also includes a life skills education where the workshops impart valuable life skills on topics such as personal hygiene, self-defence, and road safety.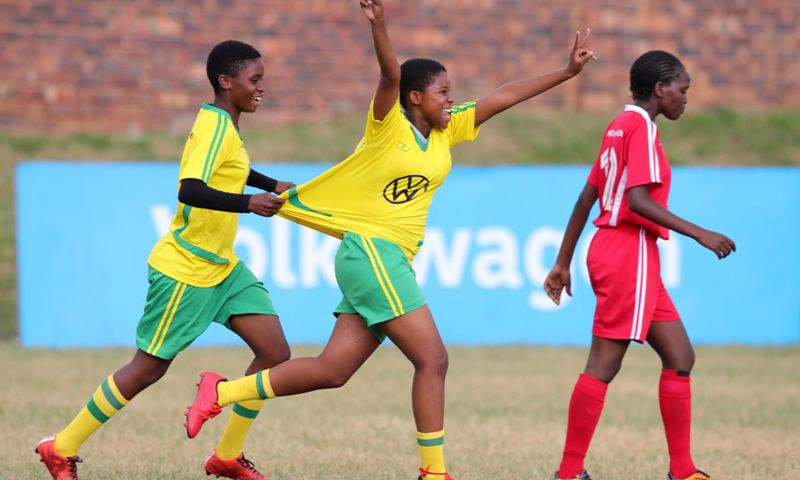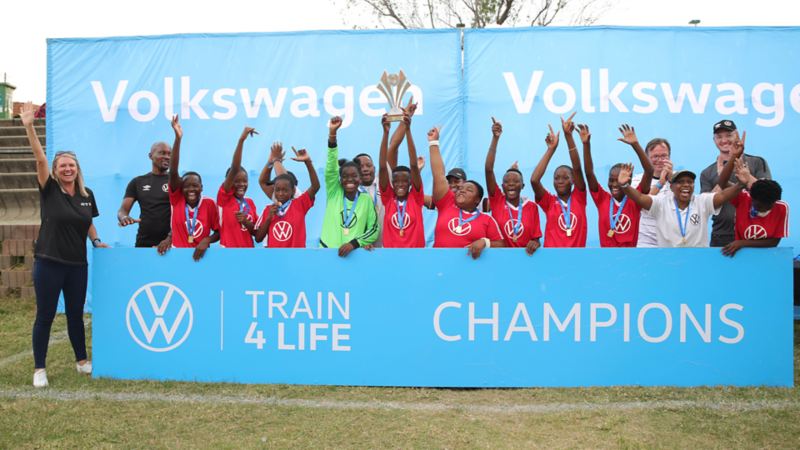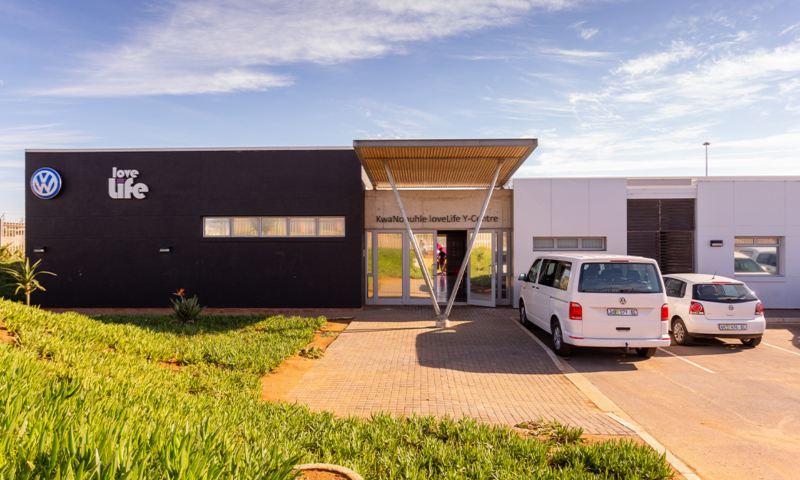 KwaNobuhle Youth Centre
The KwaNobuhle Youth Centre in Kariega is a youth-focused recreation centre that was launched in 2012 as one of Volkswagen's youth development initiatives. The centre aims to help empower the youth with skills and knowledge, to inspire positive and healthy lifestyles while connecting them with opportunities. The centre includes a youth-friendly clinic with HIV counselling, a recreational games room and dance studio, a library, community radio station, sports facilities and offers computer and leadership training. The centre reaches on average 200 youth from Kariega and surrounding areas every day and includes an outreach programme to over 20 schools in the area. 
At Volkswagen, we believe that while education is a basic right, it is also the ultimate gift – and to us it goes beyond the classroom, chalkboard and textbook. We also believe that education begins well before formal education and that one never stops learning. Our education-focused initiatives span from Early Childhood Development (ECD) and beyond High School, aiming to support those of all ages with programmes designed to educate, inspire and guide South Africans from cradle to career.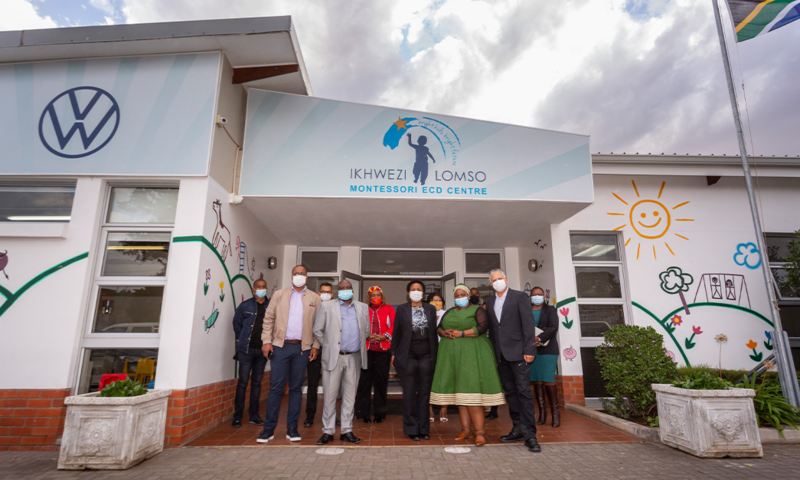 Ikhwezi Lomso Early Childhood Development Centre
Inspired by the isiXhosa words "Ikhwezi", which describes the brightest morning light, and "lomso" meaning "tomorrow", the Ikhwezi Lomso Early Childhood Development Centre speaks to our ambitions to shine a bright light on the futures of young South Africans. Focusing on Early Childhood Development, the pre-primary school was built in the heart of KwaLanga, a township in Kariega, where residents face tough economic challenges. The school was built by Volkswagen with the support of generous donations from our employees, who contribute the equivalent of one hour's wages per year towards the project. Run in partnership with the Volkswagen Community Trust, the school follows a Montessori curriculum while also training unemployed graduates as Montessori teachers. 
Children of VW Bursary Fund
At Volkswagen, we would not be sincere in our commitment to education and our employees if charity did not also begin at home. While our employees help drive our Volkswagen business ambitions, we ensure that their children are similarly supported in their drive forward into life through our Children of VW Bursary Fund.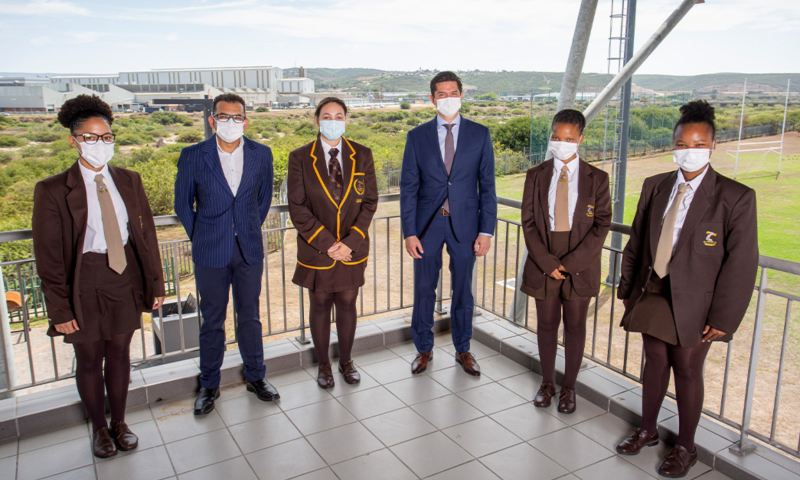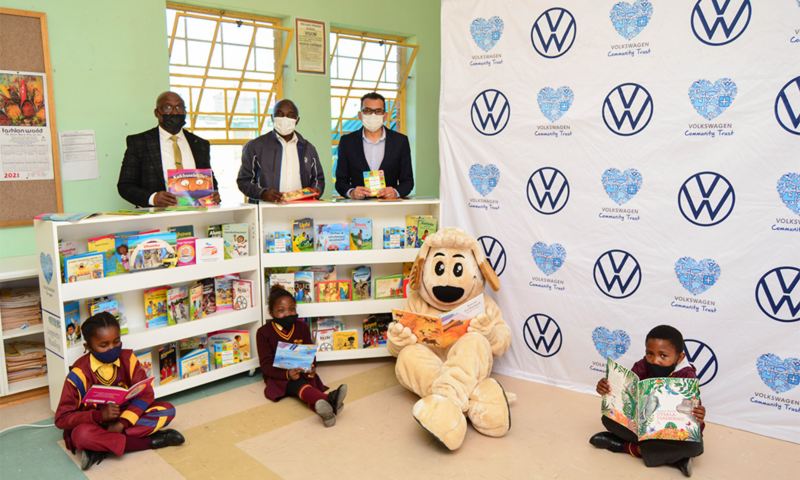 Legacy Literacy Programme
Research indicates that 60% of learners in public school systems are unable to read fluently and with understanding by the age of 10 years. In 2015, under the umbrella of the Volkswagen Community Trust, Volkswagen took this challenge head on by introducing The Legacy Literacy programme with the aim of ensuring that children in Kariega are functionally literate (able to read with meaning) by the age 10.  The holistic programme focuses on three main pillars: learners, teachers, and parents or caregivers. In partnership with Rhodes University, Funda Wande and Nal'iBali National Literacy, the programme seeks to advance the literacy levels at primary schools based in Kariega.
Volkswagen Community Trust Bursary 

While The Children of VW Bursary Fund supports Volkswagen employees' children, the VW Community Trust Bursary, established in 1989, invests in the tertiary education of young learners from across South Africa who meet the required criteria. The VW Community Bursary supports learners with studies in Engineering, Business and Economic Studies, Logistics, Human Resources, Information Technology and Foundation Phase teaching.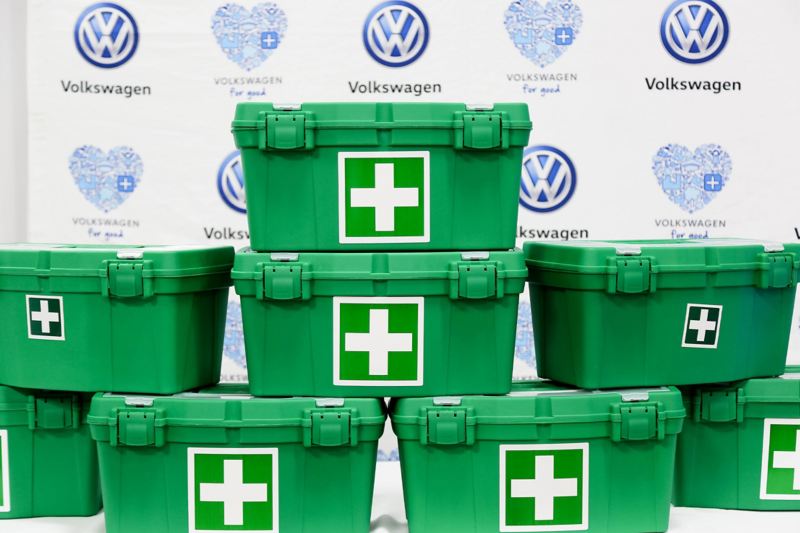 Health, Community & Wellbeing
Volkswagen has always been committed to the communities around which our business operates and aims to support these communities, not only through education and youth development but to help uplift the lifestyles, health, and overall wellbeing of the people within these communities.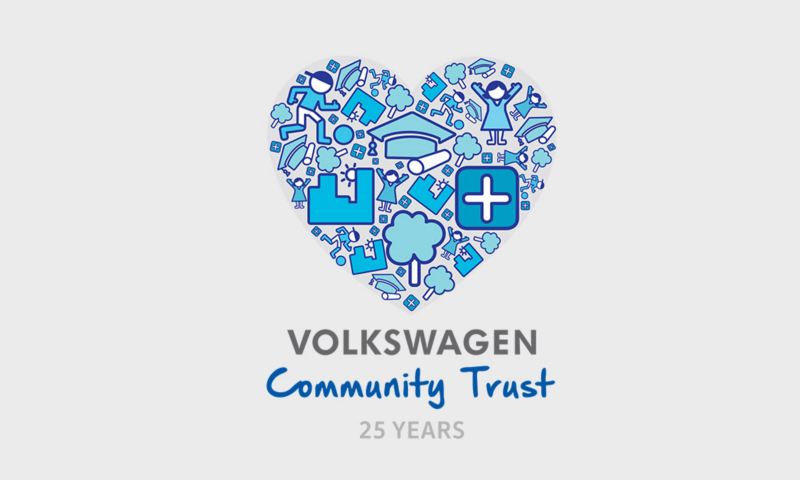 Volkswagen Community Trust

Empowering the community and their health and wellbeing, is the main motivation behind the Volkswagen Community Trust. Under the umbrella trust, a variety of initiatives aim to enrich the communities in which Volkswagen operates. The trust's ongoing work to support the most vulnerable sectors of society is made possible due to a variety of long-term partnerships with non-profit organisations who help care for:
Vulnerable and abused women (Rape Crisis Centre)

Palliative Care patients: Children who are terminally ill

Orphans and vulnerable children
As 'the people's car' Volkswagen is passionate about driving transformation in South Africa. Our goal is to help create employment opportunities and upskill our communities. Transformation is and always will be a business, economic and reputational imperative for Volkswagen.
Volkswagen Business Support Centre
The VW Business Support Centre in Kariega is a small business incubator, which was launched in 2011 in partnership with Raizcorp Business Incubator. The centre provides business support for enthusiastic, growth-hungry entrepreneurs by offering them a platform that fosters business growth while providing coaching and guidance which can be translated into practical business success. Since inception, the Volkswagen Business Support Centre has incubated over 91 businesses. The training and guidance received from the centre, has on average, improved the small businesses' turnover by 75% and resulted in creating 592 new jobs with a combined impact on 4 330 people, in a province where unemployment is at an all-time high.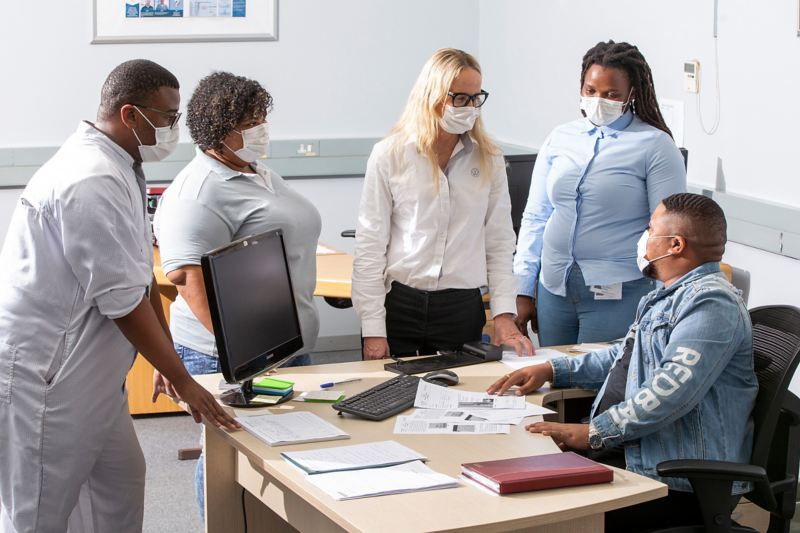 YES Programme

The Youth Employment Service (YES) which was launched in October 2018 by the Presidency, is a business-led collaboration with government and labour. The goal is to create one million work opportunities for the unemployed youth by 2023. The initiative calls on businesses to help the government create critical work experience for young people across the country. It provides talented young people (between the ages of 18 - 35) without formal qualifications to get work experience for a 12-month period, with the ultimate aim of improving their chances of gaining long-term quality employment. Volkswagen South Africa was one of the corporate sponsors and has supported this programme with an annual intake of candidates since 2019.
Volkswagen as a business is about 'Moving People Forward' but it is also a business run by people for the people. We believe that alongside driving our business that our employees can offer even further value to the wider community through our volunteering initiatives.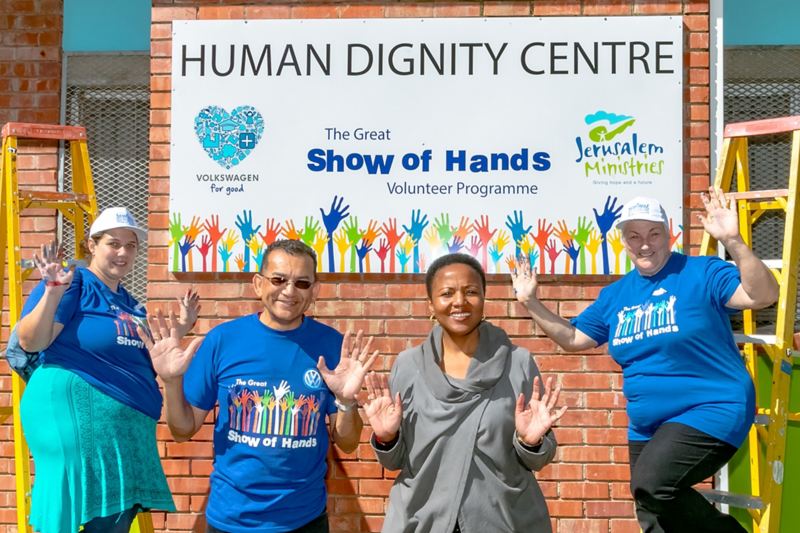 Show Of Hands

Volkswagen's Show of Hands programme, initiated in 2011, encourages employees and their families to play a hands-on role in the development of local community projects. The employee volunteerism programme supports our CSI priorities of driving education, youth development and community health and wellbeing. The Show of Hands programme and our volunteers help support the VW Legacy Literacy programme by improving learning conditions in the beneficiary schools through the creation of libraries, reading corners, ablution facilities, planting of vegetable gardens and play areas. To date we have hosted over 30 Show of Hands events and have had over 4 000 volunteers joining hands with Volkswagen to make a meaningful difference.
Mentorship Programme

The Mentorship Programme is a partnership with the Alexandra Education Committee (AEC) which was launched in 2010 in a quest to get involved in programmes that promote and improve the quality of education in South Africa.

Volkswagen employees volunteer to mentor learners from Alexandra, who recipients of AEC bursary at secondary school level. The AEC programme selects best performing learners from Alexandra Primary Schools, provides them with a full academic bursary and place them in well-resourced high schools outside Alexandra where they are exposed to a higher standard of education and a more stable social environment.

The programme currently has 24 active mentors and 25 mentees.
One Hour for the Future
One Hour for the Future' is a Volkswagen Group global programme where employees contribute an hour of their monthly salary towards CSI projects.

Donations from this fund directly contribute to the Volkswagen Community Trust which serves sustainable community development projects in the Nelson Mandela Bay metropolitan.  Ikhwezi Lomso a preschool in KwaLanga Uitenhage, one of the more impoverished areas in town, was built from scratch with the contributions from this fund.  A further R1.2m goes towards the running costs of the school annually.