Congratulations to South Africa's future soccer stars that won the Volkswagen's 2019 Junior Masters Tournament in December. The Strijdom Park VW boys team and Hatfield VW Melrose girls team, battled it out against many other teams to come out on top for the chance to compete in the world's largest international youth football tournament – 2020 Gothia Cup in Sweden.
By investing in the following areas, we believe we can empower and equip communities with the tools and skills they need to further help themselves. These areas are as follows: Education, Youth Development, our Employee Volunteer Program and  Entrepreneurial Development. 
Women entrepreneurs roar with

Volkswagen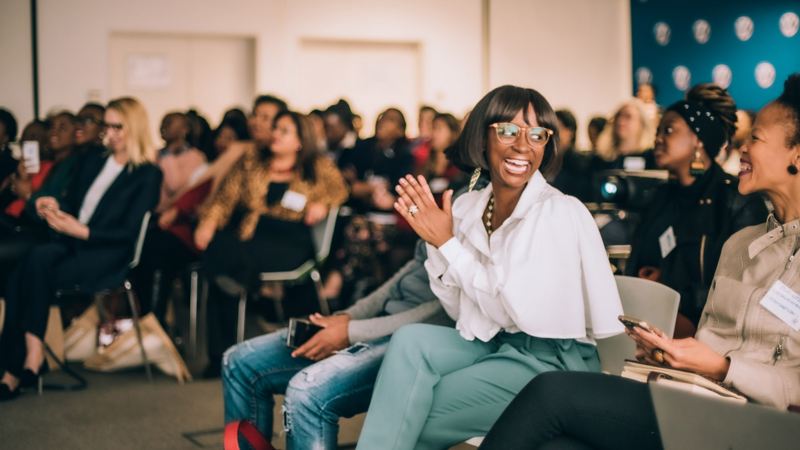 Young South Africans need opportunities and mentorship to empower themselves and grow our economy in an innovative way. Young women in particular, have huge potential to change Africa. That's why we're proud to support the Lionesses of Africa. It's a social enterprise organisation that empowers women entrepreneurs by giving them the training and tools they need to take on the business world and prosper. Operating across 54 countries, Lionesses of Africa builds and delivers a wide range of the right tools like entrepreneurial development, mentoring programmes and many more.
Now with over 750 000 female entrepreneurs in the network, their impact has been vast; both on an individual level by helping launch and sustain start-ups as well as in the wider economies. Many of the business ideas are also focused on socio-economic needs and solving big problems. Life is a daily battle for women entrepreneurs and Volkswagen is proud to play its part in supporting this remarkable organisation that's already on target to reach its goal of helping 1 MILLION women entrepreneurs across Africa. With support from communities and the corporate sector, the Lionesses and Africa can go further, together.To read more about Lionesses of Africa, visit their website: www.lionessesofafrica.com
Blue Bike Project
As the maker of people's cars we, at Volkswagen, believe that people should be at the heart of everything we do. That's why we're committed to making a sustainable difference by investing in communities. In rural South Africa, many people have no access to transport – making basic services much more difficult to get to. With education being the foundation for the future, a child's learning should not be hindered by their lack of mobility.
Volkswagen for Good has partnered with Qhubeka and World Vision as part of the Bicycle Education Empowerment Programme (BEEP) to provide 1,100 bicycles to 20 rural schools in the Eastern Cape and KwaZulu Natal. Distance no longer needs to be a barrier to education. With each child gaining mobility, school attendance increases allowing the children to focus on their education. Every child deserves the very best chance at a better future. All it takes is one bicycle to make a big change.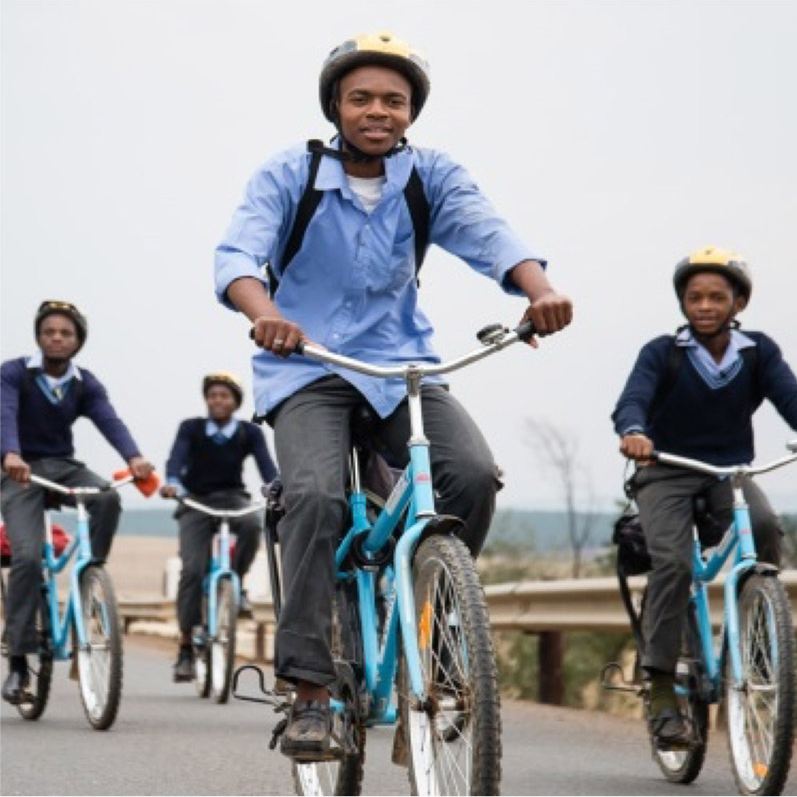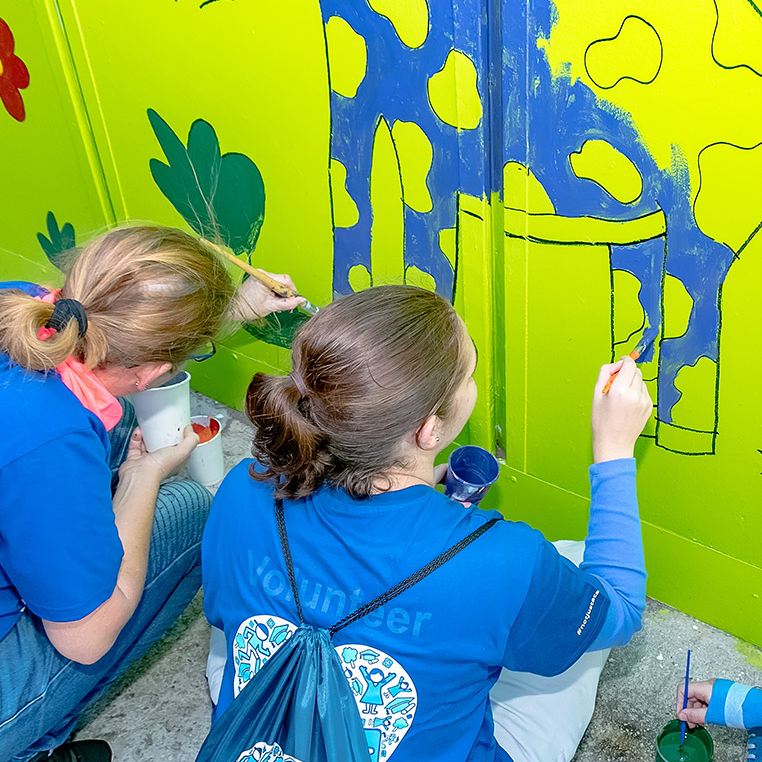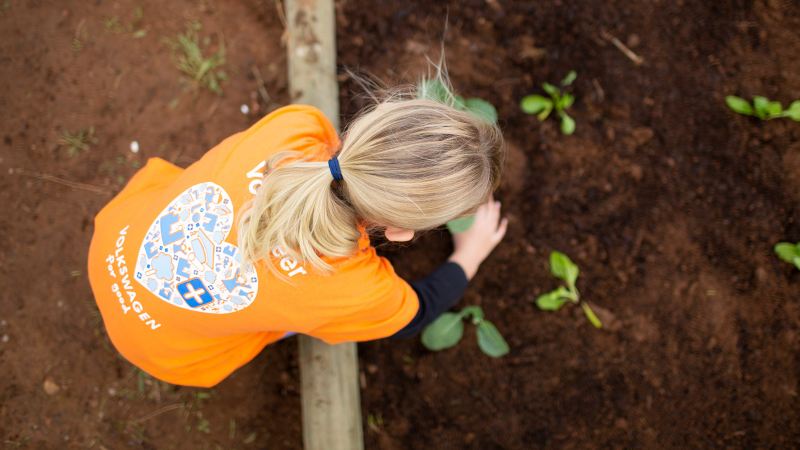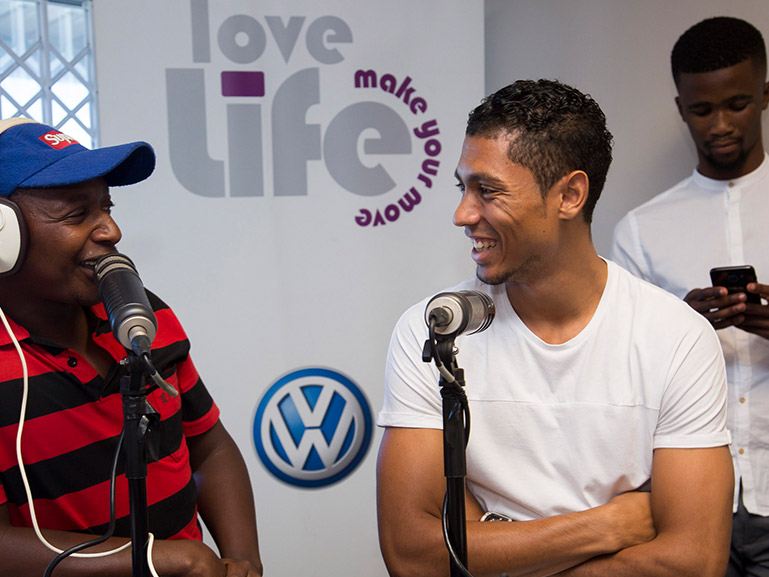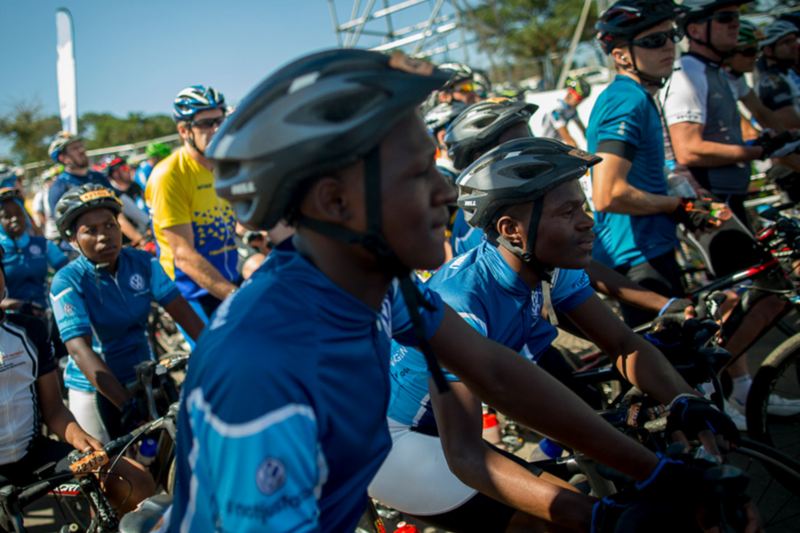 Sustainability
and self-sufficiency
Sustainability
and self-sufficiency
Our youth development programmes are aimed at empowering young people and equipping them with the necessary skills so they can help themselves. 79% of our CSI focus is aimed towards the education and development of our youth.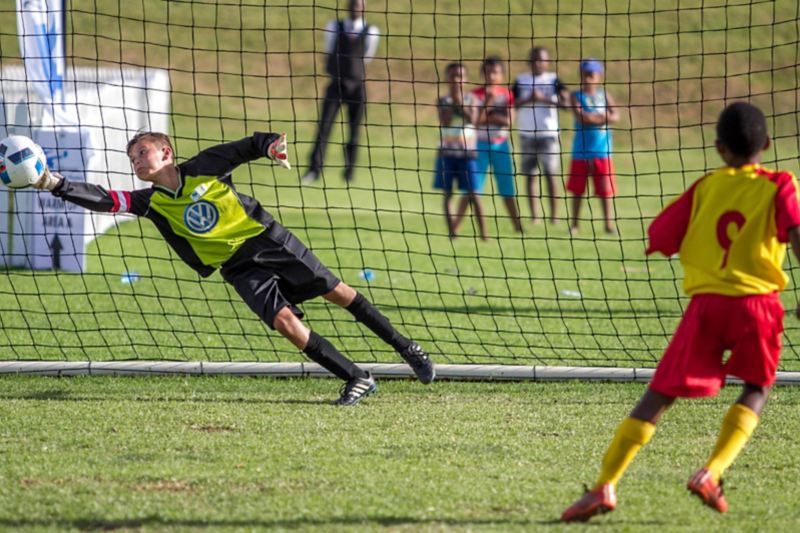 Volkswagen

Junior Masters Soccer Tournament

At Volkswagen, we care about developing the talents of our youth and offering them opportunities to achieve greatness. After all, they are the future of this country and the world. That's why Volkswagen South Africa is playing its part in this fantastic youth-development initiative. The tournament started back in 1999 in Germany, the home of Volkswagen. Today, it's one of the biggest youth football competitions in the world.
KwaNobuhle loveLife Y-Centre
This recreational youth centre was built from scratch with an investment of R20m from VWAG. The centre offers youth programmes that empower and inspire positive lifestyles. The aim of the centre is to give the young people of KwaNobuhle and the Uitenhage area a safe haven where they can play organised sport and interact with their peers and adults. The centre focuses on developing long term supportive relationships through:
Youth friendly clinics and counseling services

Health and sexual education

Comprehensive recreational facilities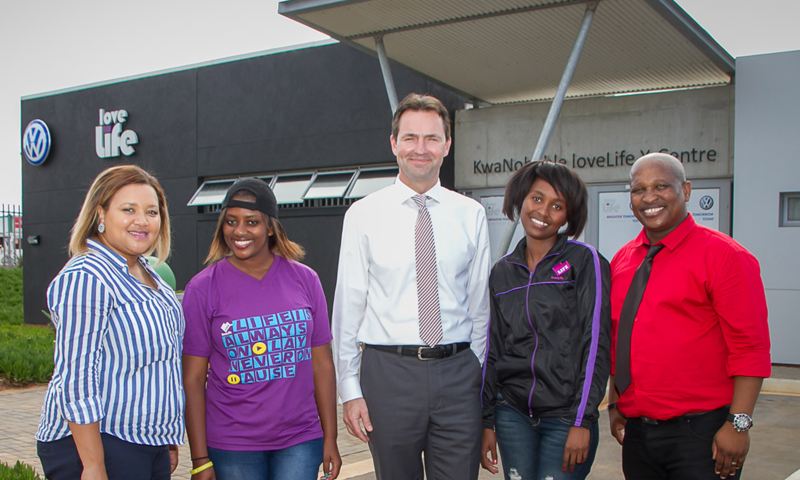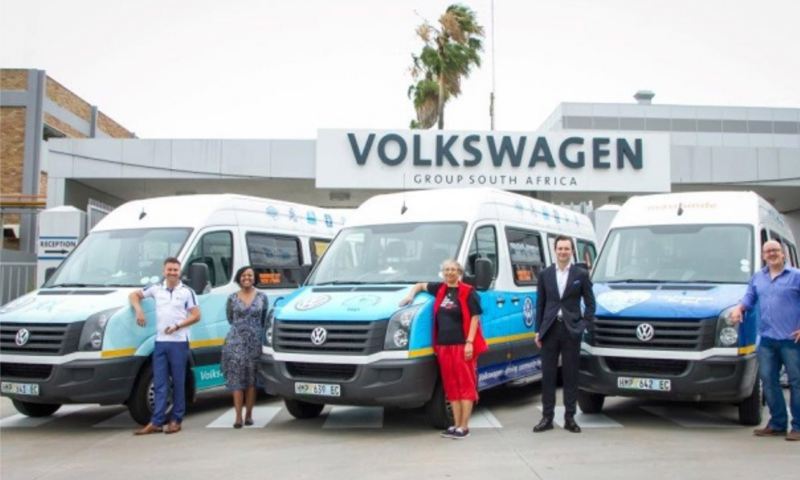 The Soccer Fun Bus
This programme uses the power of organised sport to improve education, raise health awareness and build life-skills. Since its launch in 2010, it has helped to provide sporting equipment and facilities to schools, coaches learners in various areas and offer teachers a coaching programme. The project is part of a programme called A Chance To Play which aims to improve the lives of disadvantaged children and youth by linking opportunities for play and sports with learning and training programmes focusing on life skills. We provide Crafters that transports learners to and from school to various sports or cultural activities.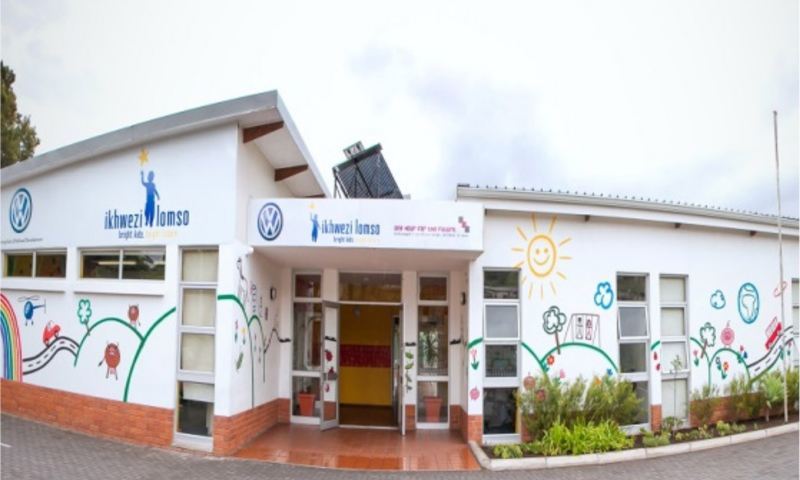 Early Childhood Development Ikhwezi Lomso
The Ikhwezi Lomso school was built by VWSA with generous donations from the workers, who contributed the equivalent of one hour's wages per month to the project. The school is situated in the heart of Kabah, a poverty-stricken township where residents face economic hardships on a daily basis. Run by a partnership between the Volkswagen Community Trust, "1Hour for the future" contributions and the local municipality, the school follows a Montessori curriculum and trains unemployed graduates as Montessori teachers.
Children of VW Bursary Fund
The Children of VW Bursary Fund was launched in 2012 and provides full bursaries for the children of Volkswagen shop floor workers who show academic potential. The bursary selects talented learners in Maths & Physical Science and places them in well-resourced schools where they are mentored and nurtured in order to excel in their studies. The bursaries provide full financial, academic & any other support necessary to succeed in school. 34 Students have been funded since inception with a total investment of R7.5m.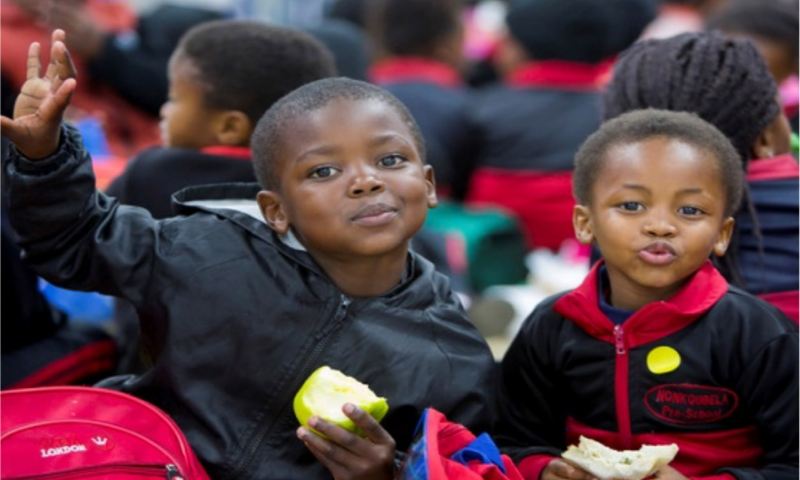 VW Legacy Literacy Programme
The Legacy literacy Programme was launched three years ago with a goal to ensure that all learners in Uitenhage are able to read with understanding by the age of ten. It is a comprehensive and holistic programme which focuses on the three main building blocks of an effective literacy programme (learners, teachers, parents, parents & caregivers). Together with its partners, Edupeg, Shine Literacy and Nal'iBali, the VW Community Trust developed and implemented a literacy programme which aims to improve the literacy levels in 5 primary schools in Uitenhage.