At Volkswagen, we aim to keep your Volkswagen authentic by offering you a range of Volkswagen Genuine Parts and Accessories to suit your every need. At Volkswagen, the safety and satisfaction of our customers always comes first. Volkswagen Genuine Parts and Accessories are designed specifically for each individual model, ensuring optimal vehicle operation, uncompromised safety and perfect compatibility. Volkswagen owners experience consistent peak performance with our Volkswagen Genuine Parts and Accessories.
Volkswagen

Genuine Parts product range. 
Did you know?
The battery is the car's major power supply.

As well as being the main component in starting the engine, the battery serves as a storage device for the energy produced by the alternator during the drive.
Breakdown statistics show that battery failure is the major cause of problems on the road, so it's very important to ensure that the battery, a typical wear part, is suited to the needs of the car in question.
A car battery should be replaced approximately every 4 years, but it is best to check with your local dealership on regular intervals. They can also  proactively test the battery using a Volkswagen battery tester.
Why choose Volkswagen Genuine Batteries?

VW Genuine Batteries have a low self-discharge rate throughout their service life.

They have an integrated wear indicator (acid level indicator) on the exterior to check the battery's condition.

Genuine Batteries offer outstanding value for money as only high-quality materials are used during their production ensuring consistent performance throughout their service life.
Did you know?
Shock absorbers ensure cornering stability, steering stability and traction, amongst other aspects.

Worn-out shock absorbers significantly increase the braking distance when stopping. 
The tell-tale signs of worn shock absorbers are banging noises, uneven wear on the tyres, increased sensitivity to side winds, oily shock absorbers and vehicle reverberations.
Tuned to safety-relevant systems (such as ABS or ESC): Intact shock absorbers provide accurate information for assistance systems
Shock absorbers ensure ideal interaction between component parts, meaning less wear and a longer service life. Shock absorbers don't wear out from one day to the next – it's a gradual process. Not surprisingly, their slow deterioration often goes unnoticed. Shock absorbers should be checked regularly. 
Why choose Volkswagen Genuine Shock Absorbers?
Our VW Genuine Shock Absorbers offer stability and safety, allowing the driver to negotiate corners comfortably, even at high speeds.

They react superbly on uneven roads and reduce vibrations to the absolute minimum.

They are also a preventative measure in stopping premature wear and tear in other vehicle parts such as the tyres.

Designed specifically for each model, our Genuine Shock Absorbers need to work with the entire range of Genuine suspension parts to achieve optimum performance.
Volkswagen

Genuine Parts videos.
Volkswagen

Economy Parts.

The more economical repair solution.
Volkswagen

Exchange parts. 
Return. Recondition. Renew.
Volkswagen

Exchange Parts range.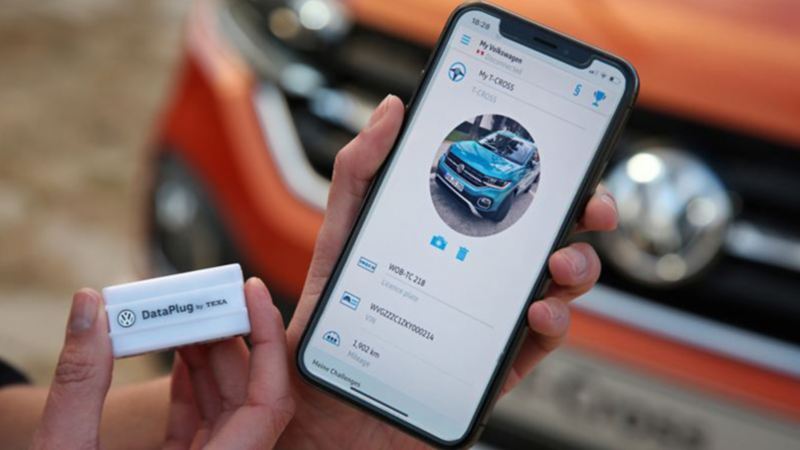 We Connect Go App
Connect your smartphone with the DataPlug* and make your Volkswagen a connected car. The We Connect Go® App is user friendly and intuitive. There are many different features available to fit your personal needs.
Volkswagen

 Car Accessories