When

Volkswagen

Dominated Dakar
When

Volkswagen

Dominated Dakar
Broadly recognised as one of the toughest motorsport events on the international calendar, 2023 saw participants in the 45th edition of the famous Dakar Rally blasting away from a start line on the banks of the Red Sea in Saudi Arabia, ahead of an epic 5 000 km stage race across the Arabian Peninsula. It's the third consecutive year that this gruelling event has been hosted in this part of the world; as the name suggests, its roots very much placed in Africa.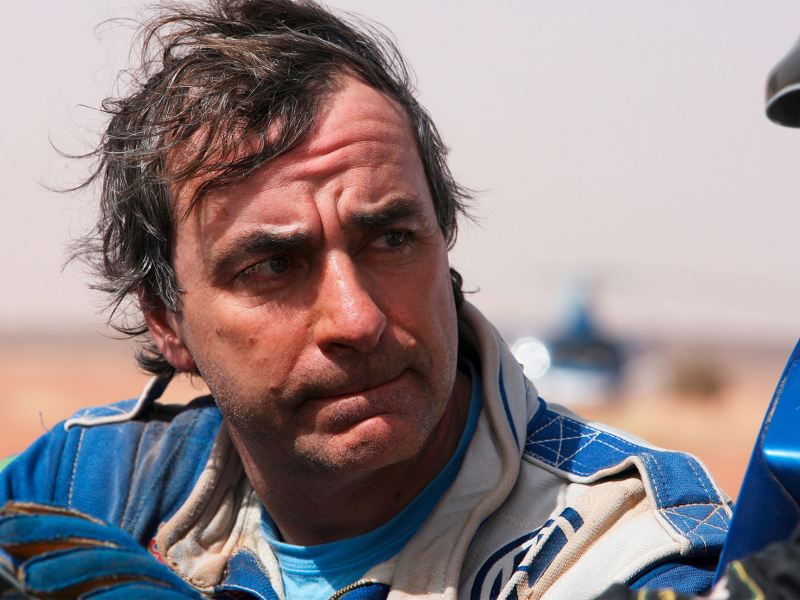 Conceptualised by French motorcyclist Thierry Sabine while he was by his own admission lost in the desert during the 1977 Abidjan – Nice rally, the inaugural Paris – Dakar rally in 1979 saw a field of 182 competitors racing from France to the capital city of Senegal. The first of 74 racers that would eventually cross the finish line was Cyril Neveu aboard his Yamaha motorcycle. A year later, the winning entry was a Volkswagen Iltis, the vehicle that inspired Audi's legendary quattro all-wheel drive system.

Nearly three decades later and with the race compelled to relocate away from the African continent, South African Giniel de Villiers would bring his Race Touareg home to claim Volkswagen's second overall Dakar victory. Battling both the harsh, unfamiliar South American terrain as well as the effects of a serious mountain biking accident a few months prior to the start of the 2009 race, De Villiers and co-pilot Dirk von Zitzewitz's victory at the 30th running of the Dakar Rally was the first by a driver from the African continent. Significantly for the brand, this victory realised the first time a diesel-powered vehicle had claimed top honours in this gruelling race; the combination of steady performance and noteworthy efficiency proving to be the difference. TDI had arrived at the Dakar. 
Powered by a 2,5-litre turbodiesel motor that offered "around" 220 kW and 610 Nm of torque, the subsequent 2010 Dakar Rally would see all three steps of the podium occupied by Volkswagen Race Touaregs, the winning car piloted by rally legend Carlos Sainz and his navigator, Lucas Cruz.

"Three weeks ago, a highly motivated Volkswagen team came with a goal of successfully defending the Dakar title won last year," said VW motorsport director, Kris Nissen, at the time. "The Volkswagen drivers fought amongst themselves for victory all the way to the chequered flag – sometimes by hard by fair means. This is exactly how we imagine motorsport to be."

Finishing agonisingly close to Sainz in 2010, 2011 would see Nasser Al-Attiyah claim his maiden Dakar win, this time behind the wheel of the third generation Race Touareg.

Its dominance of the Dakar complete, Volkswagen Motorsport would soon thereafter turn its attentions to mimicking this level of supremacy in WRC.