Volkswagen

's new ergoActive seats are orthopedically approved

Volkswagen

's new ergoActive seats are orthopedically approved

From the school run to the office commute and even heading to sporadic, well-earned weekends away, it's easy to underestimate just how much time we spend seated in our car. While the size, shape and functionality of a vehicle's seats, front and rear, have evolved significantly over the years, when was the last time that you heard of someone not actually wanting to leave their position within a car because they were that comfortable?
Designed and engineered in collaboration with orthopaedic specialists, physiotherapists and sports scientists – while ultimately approved by the German Campaign for Healthier Backs (AGR) – Volkswagen's new ergoActive seats offer more than a traditional massage function. Via 10 air cushions positioned in parallel within the backrest of the seat and two more items incorporated within the cushion itself, these premium seats can activate individual muscle groups in the spine and pelvic region of those occupying them.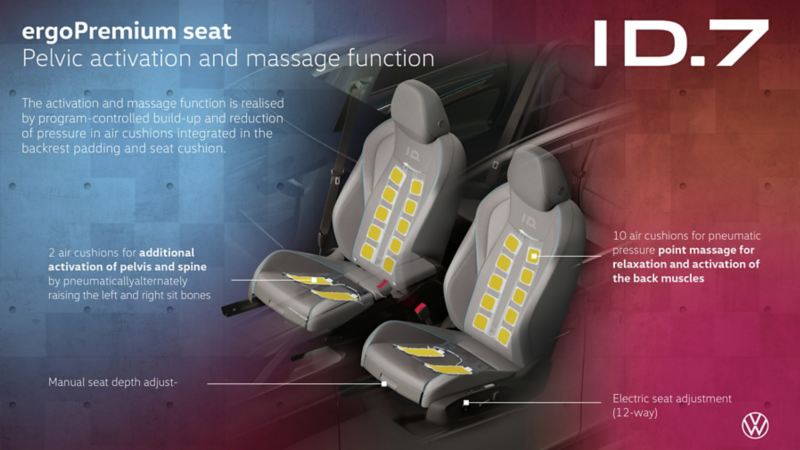 "Lifting up the sit bones tilts the pelvis. This then produces a slight rotation of the spine, which is additionally supported by the air cushions in the back. These small movements extend all the way up to the cervical spine. They prevent tension from building up and can even increase concentration," explains Ulrich Kuhnt, consultant to AGR and Chair of the German Association of Back Schools.
In addition to calling upon specific massage functions that can last up to 30 minutes at a time, the ergoActive seats feature innovative dynamic climate control sensors that monitor the temperature and moisture levels of the cushion and backrest separately, before adjusting the heating or ventilation of these items accordingly to always ensure that an occupant arrives feeling refreshed. This system features four settings, including Auto, warm, dry and cool. 
In a second-row application, these seats offer heating for the backrest and cushion via three temperature settings.
Accessed via a number of convenient touch points, including VW's new larger and more intuitive infotainment displays, these premium seats offer 12-way electric adjustments and a memory function that includes preferred climate and massage settings.
Volkswagen's new ergoActive premium seats debut in the new ID.7 and form part of an optional interior package Plus bouquet that includes a 700-Watt Harman Kardon sound system and 30 colour cabin ambient lighting.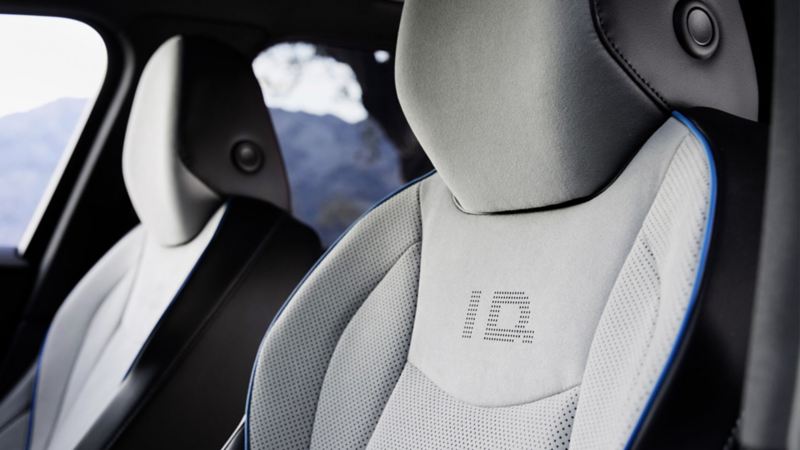 From 2024, these new orthopedically approved items will be optional in the South Africa-bound next-generation Tiguan Life, and standard (including massage function) in the R-Line package of this model. The updated Touareg range will feature  ErgoComfort seating as standard fitment, with a massage function included in the flagship R-Line derivative.