Volkswagen

's ID. GTI Concept blends past glory and customer engagement with future-focused EV drivetrain technology    

Volkswagen

's ID. GTI Concept blends past glory and customer engagement with future-focused EV drivetrain technology    

Unveiled to rapturous applause at the 2023 IAA Mobility show in Munich Germany, the new ID. GTI Concept is the latest model built on the brand's MEB Entry platform as showcased by the ID.2all. 
Overseen by the CEO of Volkswagen Passenger Cars – and former Chairman and Managing Director of the Volkswagen Group South Africa – Thomas Schäfer, this exciting project aims to recapture the imaginations of the Volkswagen customer by offering stable-looking, likeable products that call upon the brand's rich heritage and engineering prowess.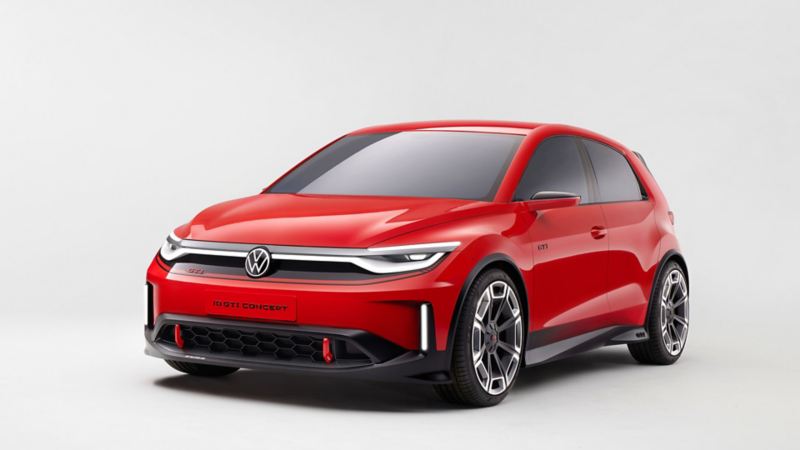 Designed by Andreas Mindt, the ID. GTI Concept makes optimal use of its all-electric powertrain to offer an extended wheelbase and wider wheel tracks compared with what would be possible had an internal combustion engine been incorporated. An enthusiastic Mindt explains that he was keen to take as much inspiration from the previous eight generations of GTI as possible. After all, this is the vehicle that was originally only forecast to sell 5 000 units, with the rest being history…
Slightly longer than a modern Polo, yet with a 2 600 mm wheelbase, key design elements on the car that will carry the GTI name into an all-electric future include a front splitter that is mounted at the same angle as on the Mk1 GTI, 20-inch wheels that mimic the look of the steel items fitted to the original hot hatch, a honeycomb grille application that was introduced in the MK6-generation car and, of course, a C-pillar that pays homage to the famous Giugiaro-designed item on the first-ever Golf.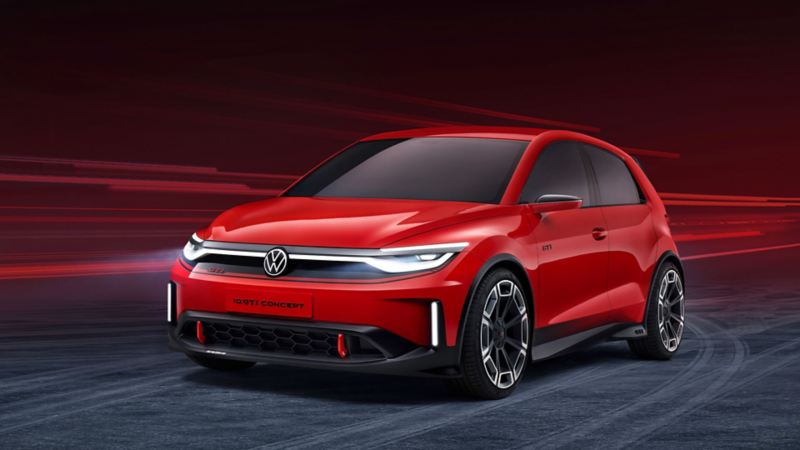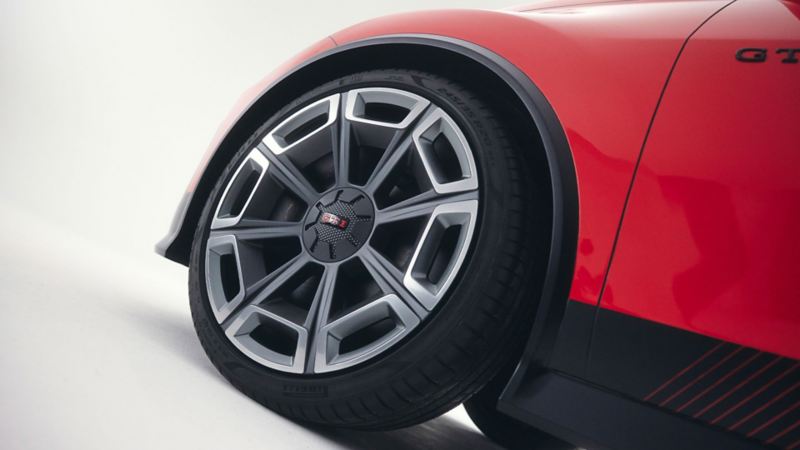 Look closely and you'll also see a golf ball design within the centre cap of the wheels, a call-back to the look and feel of the first GTI's transmission lever. 
Mindt is also suitably proud of the fact that he was able to position the handle for the rear passenger doors within the design of the windows, thereby not compromising the integrity or pronounced shape of the car's rear wheel arches.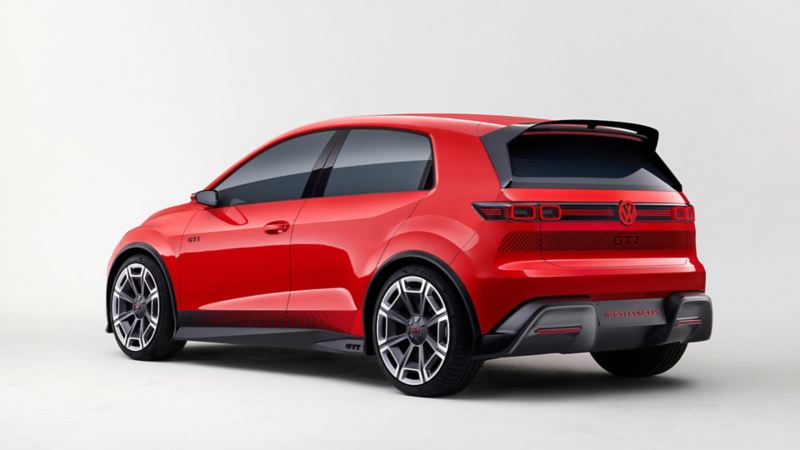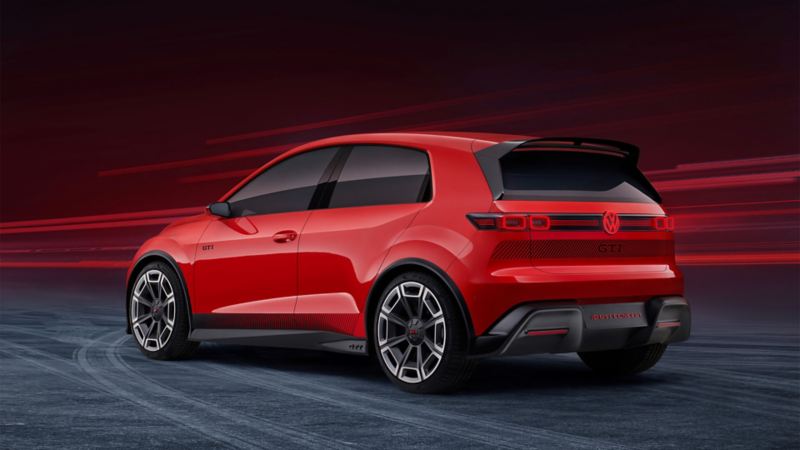 "We expect the wheel size to move from 20 inches on the show car to a more practical 19-inch item, and the side mirrors will obviously need to be made larger, but I'm confident that 90% of what you see on this concept car will make it into the production model," says Mindt. 
With only a design drawing of the car's interior released to date, we know that the newest ID. product will also benefit from CEO Schäfer's mandate to bring back physical buttons and controls, as opposed to touch-sensitive items, as well as an altogether more user-friendly switchgear and infotainment interface.
That said, expect the GTI to feature all of the red trim bits, stitching and finishes – including on the flat-bottom steering wheel – that have made this derivative so popular around the world, notably in South Africa.