Volkswagen

brings Petter Solberg and Polo R WRX Supercar to the 2023 Simola Hillclimb
Volkswagen

brings Petter Solberg and Polo R WRX Supercar to the 2023 Simola Hillclimb
Renowned Rallycross driver, Petter Solberg, and the Polo R WRX Supercar are the big drawcards for

Volkswagen

at the annual Simola Hillclimb event

With two Drivers' titles and two Teams' FIA World Championship wins, the Polo R WRX Supercar is arguably the most successful race car of the modern Rallycross era

Volkswagen

Motorsport drivers, Jonathan Mogotsi and Daniel Rowe, will be competing in the new Golf 8 R

Seasoned racer, Graeme Nathan, will also be representing

Volkswagen

in the Polo SupaCup racing car
Volkswagen Motorsport has announced the line-up of drivers and cars which will be competing in the annual Simola Hillclimb racing event. Now in its 13th year, the Simola Hillclimb event will take place from 4 to 7 May 2023.

"We are very excited to announce that Petter Solberg will be making his way to South Africa to race in the Polo R WRX Supercar. Solberg's partnership with Volkswagen started in 2017 where he set up the PSRX Volkswagen Sweden team in partnership with Volkswagen Motorsport.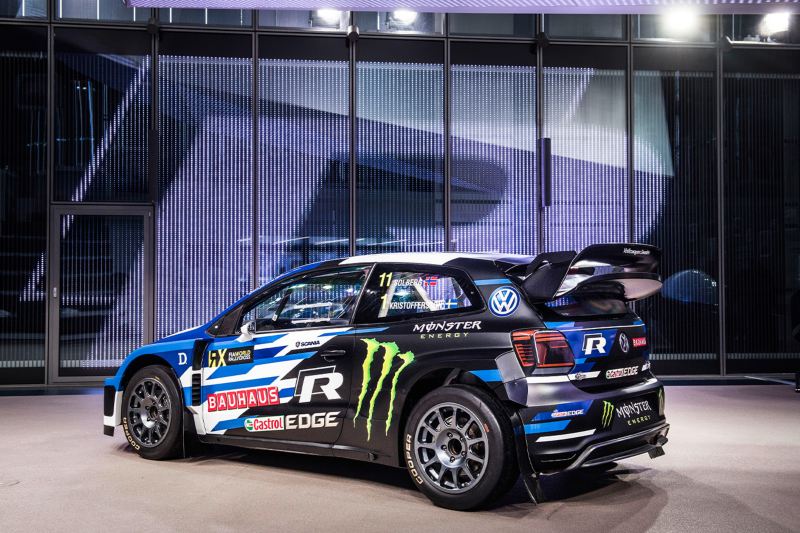 Solberg won the Team's Championship in both 2017 and 2018 before his retirement from full-time racing. We are thrilled to have Petter come out of retirement to race for us in South Africa," said Mike Rowe, Head of Volkswagen Motorsport.

With two Drivers' titles and two Teams' FIA World Championship wins, the Polo R WRX Supercar is arguably the most successful race car of the modern Rallycross era. Standout features of the Polo R WRX Supercar include engine cooling which has an emphasis on aerodynamics thus making it far more efficient.

The rear wing of the supercar creates more downforce and allows a wide range of set-up options. The Polo R WRX Supercar's engine develops 419kW of power with a torque peak of 650Nm at 5 000 rpm. The four-cylinder engine is coupled with a sequential, six-gear racing transmission and it takes just 1.9 seconds to complete the 0 – 100km/h sprint.
The Volkswagen Motorsport line-up this year will also include its factory drivers Jonathan Mogotsi and Daniel Rowe who will be competing the new Golf 8 R. The Golf 8 R's drive output is generated by a 2.0-litre four-cylinder EA 888 engine.

The Golf 8 R accelerates to 100 km/h in just 4.8 seconds with the top speed being 250 km/h. The Golf 8 R impresses with the combination of 400Nm of torque, cutting-edge running gear and the most progressive all-wheel drive in its class.

Graeme Nathan will be the fourth driver representing Volkswagen Motorsport. Last year, Nathan came in close second in the Class B2 finals in one of the closest margins in the history of the Simola Hillclimb; 0.016 seconds. Graeme Nathan will be competing in the Polo SupaCup racing car yet again this year.