The 25-year Anniversary Edition Polo GTI Will, Once Again, Ship Exclusively Out of South Africa 
The 25-year Anniversary Edition Polo GTI Will, Once Again, Ship Exclusively Out of South Africa 
The three capital letters that in 1976 all but established the so-called hot hatch segment as we know it today, by the time the famed GTI badge was placed on the fourth generation Golf, this nevertheless widely lauded product had evolved into an altogether larger, more mature package than the original GTI. This left Volkswagen with an enticing opportunity to recreate the level of youthful exuberance in an attainable offering that the first Golf GTI provided – this time within its award-winning Polo line-up.

Introduced in 1998, a total of 3 000 units of the 88 kW first Polo GTI were sold.

It wouldn't be until 2006 when fiercely loyal GTI fans in South Africa got their first taste of the pinnacle Polo, by this stage in the shape of the Mk4 generation car.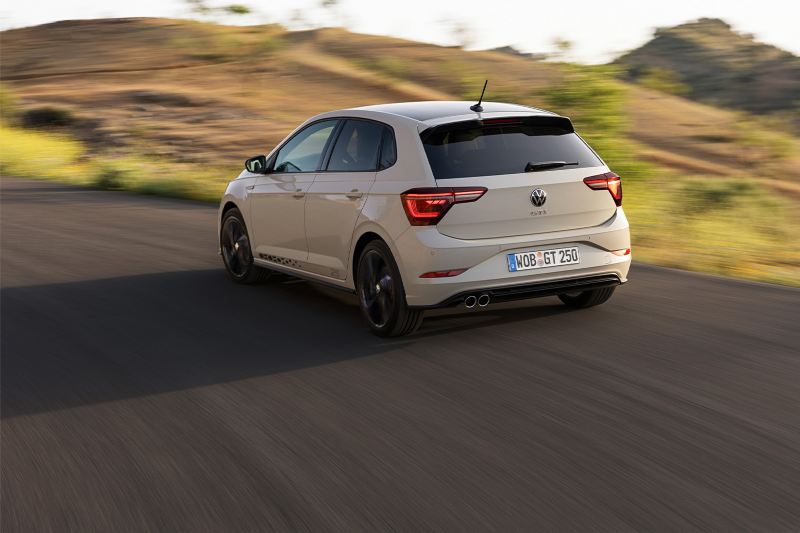 Significantly, the Polo has been assembled at Volkswagen South Africa's Kariega (formally Uitenhage) plant since 1996, the two-millionth unit having left this world-class production facility at the end of 2022. Currently shipping the Mk6-generation Polo to more than 38 markets around the world, Kariega is the sole global assembly line responsible for Polo GTI.

This South African workforce's newest project is the car designed to celebrate the 25th anniversary of the "junior GTI" package in Europe.

Just like its "older sibling" the Golf GTI, the Polo has a long history and several sporty predecessors: Volkswagen is now marking a quarter of a century of the Polo GTI with the special anniversary model Polo GTI Edition 25," says Imelda Labbé, Member of the Volkswagen Brand Board of Management of Sales, Marketing and After Sales. "Volkswagen has a rich heritage and the Polo is one of our most iconic vehicles. GTI fans are very important to us, and our anniversary model is a way of marking this milestone together with them: celebrating 25 years of power, performance, sportiness, and fun driving in the Polo class."
Limited to 2 500 units, the Polo GTI Edition 25 is distinguishable via Black Glossy, 18-inch Adelaide alloy wheels, a black roof and black side mirrors. With a standard sports suspension fitted, this anniversary Polo also rides 15 mm lower to the ground than its donor car. The signature colour of the GTI family, the Edition 25 boasts red brake callipers, trim stripes and badging, while black honeycomb decals mimic the pattern on the car's grille. The 25 also gains chrome-plated exhaust tailpipes.

IQ.Light LED matrix headlamps with Dynamic Light is standard fitment, with the car available in a choice of Pure White, Kings Red Metallic, Reef Blue Metallic, Smoke Grey Metallic, Deep Black Pearl Effect and Ascot Grey.

Inside, the Edition 25 features premium sports seats in perforated black and red leather, with Glossy Black decorative trim and a leather-bound multifunction steering wheel. Each car features a "One of 2500" designation on the sill panel.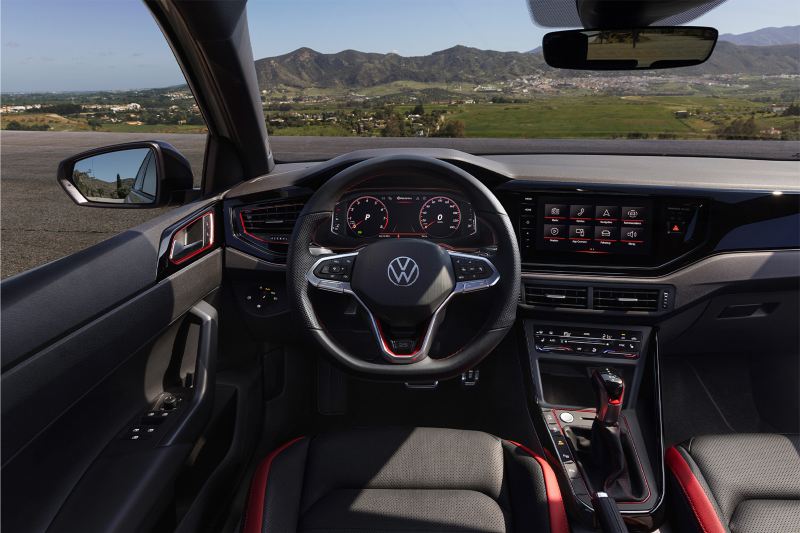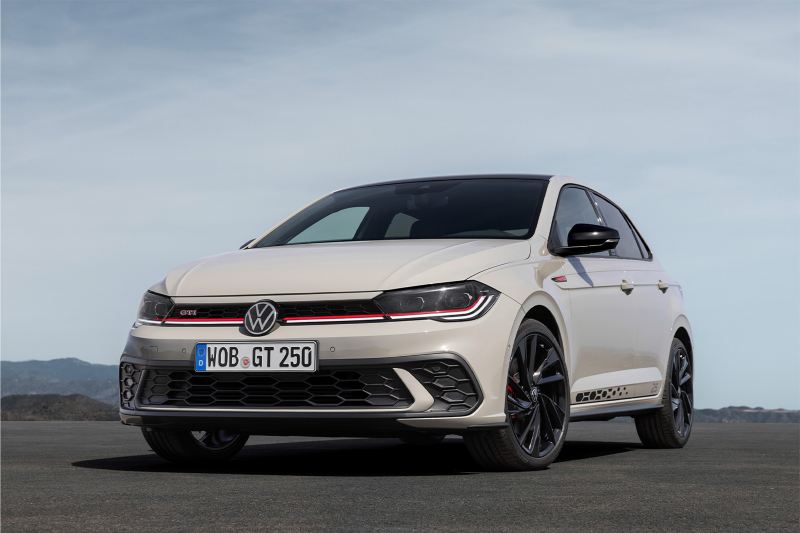 Fitted with a 2.0-litre TSI motor, the Polo GTI package marketed in Europe delivers 152 kW and 320 N.m of torque to the car's front wheels via a DSG transmission. Providing additional handling prowess is the standard fitment on Edition 35 models of an XDS electronic differential. The new pinnacle Polo features a claimed 0-100 km/h sprint time of just 6.5 seconds.

While each of the 2 500 units of the Polo GTI Edition 25 is destined to leave our shores, they'll do so blessed with a sprinkle of Mzansi magic. "Our team in South Africa is really proud of this car," says Martina Biene, Chairperson and Managing Director of Volkswagen Group South Africa (VWSA). "The Polo has a long tradition here - especially the Polo GTI. The factory, which opened in 1951, is located near Port Elizabeth and is the largest car plant on the African continent. VWSA produces the Polo Vivo, the Polo and - exclusively - the Polo GTI."