Volkswagen

empowers Gugu Mabitsela and her VW Vaya Cup winning team with an international soccer experience 

Volkswagen

empowers Gugu Mabitsela and her VW Vaya Cup winning team with an international soccer experience 

Gugu Mabitsela and her teammates were named winners at the inaugural VW Vaya Cup 2022 soccer tournament

For winning the VW Vaya Cup tournament,

Volkswagen

sent the teams to a bespoke international training camp at FC Porto in Portugal 
Johannesburg, 24 July 2023 – Volkswagen is proud to celebrate the success of Gugu Mabitsela, a talented 16-year-old soccer sensation hailing from Thembisa. Gugu was part of the girls' team who won the inaugural VW Vaya Cup Soccer Tournament in 2022.  
As part of their victory, Volkswagen sent Gugu's team, who represented Bidvest McCarthy VW Constantia, on a remarkable journey to a bespoke international training camp at FC Porto in Portugal. The trip was a life-changing experience that has left an indelible mark on their young soccer careers.
Gugu's soccer journey began on the streets of Thembisa, where she grew up playing kick about soccer with the boys which helped her to hone her skills for the sport. Video footage of her impressive natural talent made it into the hands of Mamelodi Sundowns FC coaches, who immediately recognised her potential and warmly welcomed her into their club. This pivotal moment set her on the path to becoming a part of the VW Vaya Cup Tournament 2022, where her talents truly shined on a national stage.
The VW Vaya Cup, formerly known as the VW Junior Masters Soccer Tournament, is Volkswagen's locally driven youth soccer tournament aiming to nurture and showcase the talent of young soccer players in South Africa and beyond. The local initiative aligns with Volkswagen's commitment to "Move People Forward" with "Vaya" meaning "to go". 
Speaking on her VW Vaya Cup experience Gugu said: "The tournament was not just a soccer competition to me; it was a life-changing experience that opened doors to the world of international soccer and helped me to learn new soccer techniques. Playing alongside my teammates and under the guidance of the FC Porto coaches in Portugal, was an incredible honour." 
The FC Porto experience exposed Gugu and her teammates to world class training techniques and methodologies which has significantly enhanced her skills both on and off the field. Beyond the rigorous training sessions and friendly matches, the players had the honour of watching a live FC Porto match against Santa Clara, further enriching their soccer experience.
Gugu's VW Vaya Cup experience has been hugely transformative for her. She explains that playing against other talented girls for the first time taught her invaluable lessons in teamwork and camaraderie. She enjoyed meeting like-minded players who share her goals of making their parents proud and taking their soccer skills to new heights.
Bridget Harpur, head of marketing for the Volkswagen Passenger Brand, emphasised the importance of providing both local and international exposure to young South African talents, stating, "Initiatives like the VW Vaya Cup are vital for empowering aspiring soccer players like Gugu. The experience gained through such opportunities is unmatched and can play a significant role in helping them pursue their dreams."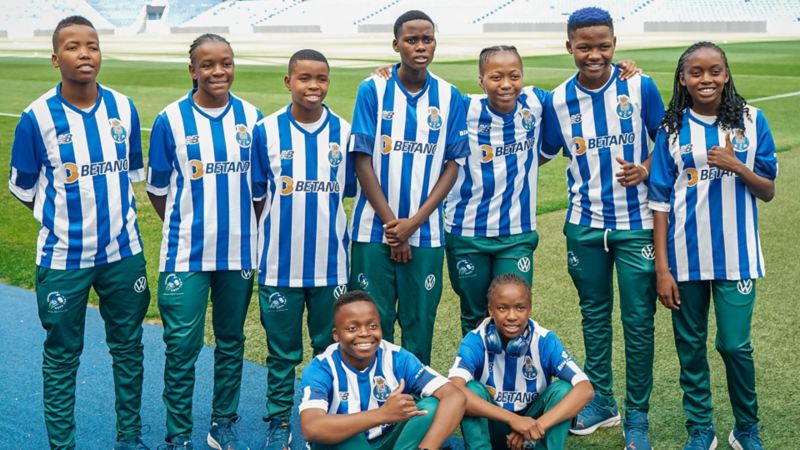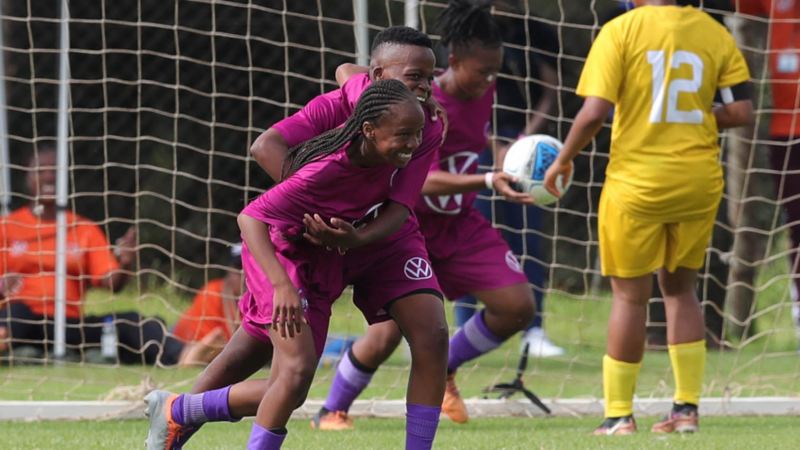 Looking forward, Gugu's aspirations extend to one day playing for esteemed clubs like Manchester City or Liverpool. Initiatives like the VW Vaya Cup are crucial in providing opportunities for young talents like Gugu who are often overlooked.
Harpur expressed, "At Volkswagen we are honoured to be a part of Gugu's and other young soccer players' career growth. We believe that empowering the youth through initiatives like the VW Vaya Cup, will not only shape and support their futures but also contribute to the growth of soccer in South Africa. We hope the experience affords them the confidence to dream of any future."
"The VW Vaya Cup has given me the confidence to pursue my soccer dreams. It showed me that with determination and support, anything is possible. I am grateful to Volkswagen for providing this platform, and I look forward to making the most of this exposure as I continue to grow as a player and an individual," concluded Gugu.
Issued by:
The Public Relations Department of Volkswagen South Africa.