Power to give you goosebumps.
The Golf GTI.

The rebel is back on the road and creating a sensation – and with even more driving pleasure and goosebumps for its drivers.
The Golf GTI has many highlights. Check out these three:


Play your way to the new Golf GTI 8 and claim a limited ticket to the #GTI8OnTour launch events in Cape Town, Durban and Johannesburg.  
Download the game now for Apple and Android devices and race to secure your seat in the Golf GTI 8. Seats are limited.
Volkswagen will introduce the Golf 8 GTI to South Africa by touring it across the country, hosting underground 'car meets' in parking lots in Cape Town, Durban and Johannesburg.
Cape Town
2 October 2021
CTICC Parkade
Durban
9 October 2021
Cornubia Mall Parkade
Joburg
16 October 2021
Fourways Mall Parkade
The live launch events will be a high-paced, adrenaline-filled rush and include a gymkhana experience with VW Advanced Driving instructors and a 100m Speed Dash in the GTI. Look forward to live DJs, street crews, vehicle displays, a VIP area and more.
Visit www.VWGTI8OnTour.co.za and click on the App Store or Google Play buttons from your mobile device to download the game and get racing.
WIN EACH WEEK
Fastest first! Each week, our most competitive GTI fans stand to win spot prizes like VIP ticket upgrades and GTI merch. Keep playing to clock your fastest time.
Outside: Fast-paced.
Inside: Styled luxury.
All of the components inside the GTI are carefully tailored to one another to give the vehicle its distinctively sporty look. This starts with the stainless steel pedals and extends to the decorative trims and hallmark stitching all the way to the black headliner. The LED background lighting adds accents of light in all the right places. And you'll also notice straight away that the digital future has arrived in the cockpit. These features are dominated by high-resolution displays and the majority of functions, like the radio, air conditioning system and lighting, can be operated using touch-sensitive surfaces and sliders. Let's touch. 
Powerful. Sporty. Well trained.
With its 2.0 TSI engine, the performance hatch delivers an impressive 180 kW that hurtles you from 0 to 100 km/h in just 6.4 seconds – and enables you to reach a top speed of 250 km/h (regulated). This amount of power is not just fun on straight roads, but on windy roads, too. Here, you'll also receive a helping hand from the front differential lock, which stabilises your Golf GTI if it slips and helps you to keep control in the process. Wherever you are heading, you can make the most of this powerful engine.  
With the Innovision Cockpit both displays, measuring 10 inches (25.4 cm) and 10.25 inches (26.04 cm), are available. The resulting display landscape not only contains classic content like the rev counter, speedometer and mileage counter, but also other useful data in an even clearer and more detailed display. You can even set up favourite functions on the home screen, just like the way you would configure your smartphone.

The Golf GTI has a digital cockpit pro as standard.
Find out more about the Golf GTI:
Customisation options give you the chance to design your very own personal Golf GTI.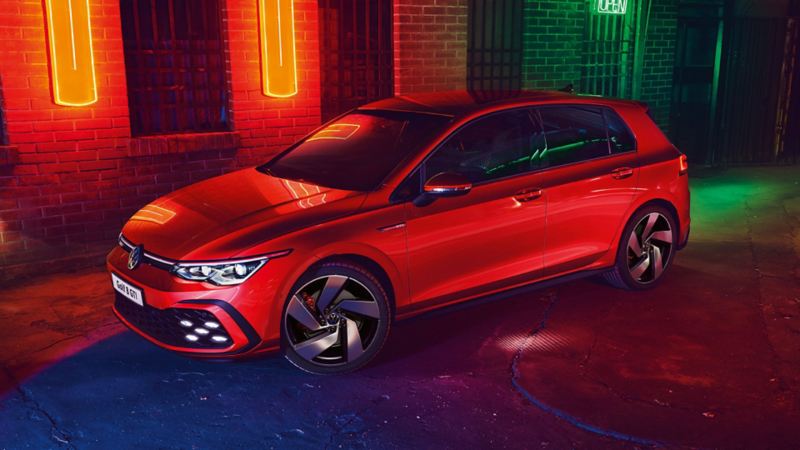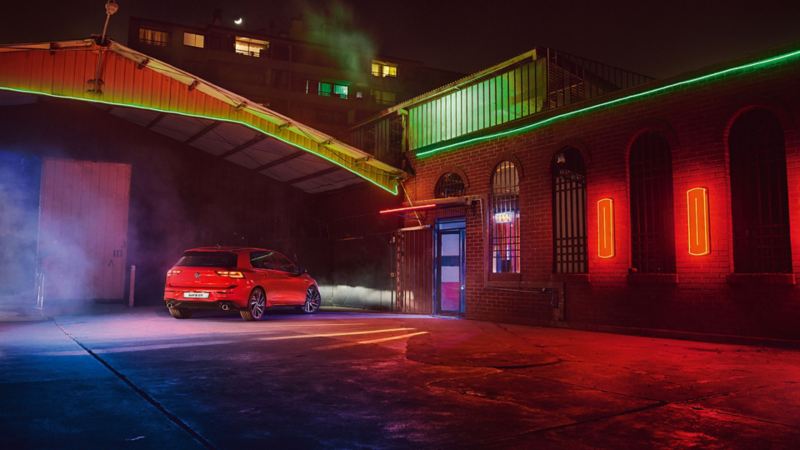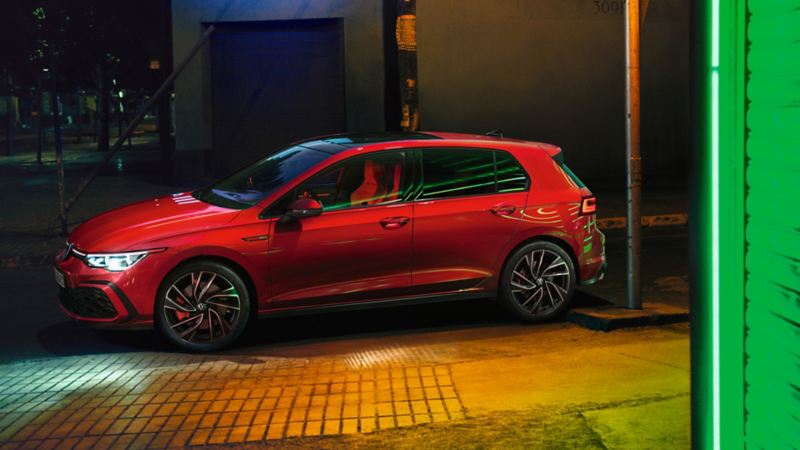 See the Golf GTI for yourself