VWSA's first female leader ready to navigate SA's tough industry conditions
VWSA's first female leader ready to navigate SA's tough industry conditions
The richest square-mile in Africa was experiencing another round of crippling load-shedding when I arrived at Volkswagen SA's Sandton headquarters to meet the new chair and MD of the company, Martina Biene.

She is the first woman to lead the local carmaker since it was established 72 years ago. She previously worked in the country from 2018-2020 as VWSA's head of passenger brand, during which time the German automaker enjoyed its highest market share in 13 years, 20.4%.

In our last encounter a couple of years ago, we were walking the floors at the VW Wolfsburg factory, where she first joined the company in 2001 working in sales. Wherever she went, beaming smiles and enthusiastic greetings followed her, pointing to a people's person.

'Too much to handle'

I ask if she has been pacing the floors of VW's Kariega plant, where she is now based, chatting to workers.

She admits to this without hesitation.

"I love people and it's also a good way to get a handle on our workers' general wellbeing. Our staff hasn't had the best of times, with salaries reduced at the height of Covid-19, then the semiconductor shortages, and now load-shedding. This is too much to handle," says Biene.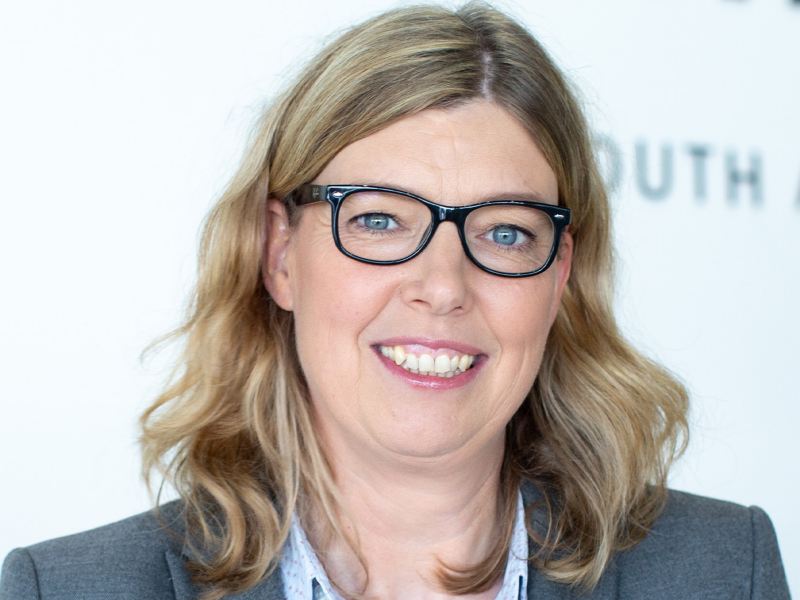 The power outages have formed a big part of challenges she's faced during the first few months of her tenure, which began on November 1 2022. Load-shedding, along with semiconductor shortages that continue to plague all original equipment manufacturers (OEMs), affect the local company's productivity.

At times, the VWSA plant in Kariega has to shut down due to load-shedding, which has adverse effects on production schedules and part supplies. Evidence of this can also be seen in sales decline of the locally built Polo.

Load-shedding also threatens plans to assemble a new model alongside the Polo and Polo Vivo. This yet-to-be-named range is a collaborative project between VWSA, VW Brazil and VW India. For now, Biene is only able to confirm that it's a compact crossover car positioned below the T-Cross.

Stopgap model

However, there's a bigger plan at play. With the commitment of European markets towards fully electrified cars due to stricter Euro 7 emission standards expected around 2027/2028, VWSA will no longer be able to export the petrol-powered Polo to these regions as it now does.
It therefore requires a stopgap model, which also speaks to the company's expansion plans into the rest of Africa with its less strict emissions protocols. This model is earmarked for the African, South American and Indian markets specifically.

Biene cautions that at this stage the decision is not final. Germany's Volkswagen AG is yet to decide which plant will assemble this important new model, and load-shedding is not scoring points for Kariega.

Biene says she has been in contact with Eastern Cape premier Oscar Mabuyane's office to make them aware of what is at stake. It could spell disaster for VWSA and its employees if the local assembly plant doesn't win the bid to build this new car, but Biene remains optimistic.

With the world moving to electric vehicles (EVs), plans are afoot to position the Kariega assembly plant to build new-energy vehicles or form part of a global supply chain. For now, though, the conventional ranges will continue to be sourced from various outlets and this year's focus is on marketing the new Amarok one-tonne bakkie, along with the Golf R and other new entries.

Short-term plans also include ramping up Polo sales, which averaged 1 700 units a month during 2022. Biene says she is not happy with these numbers and would like to see them back to pre-Covid days where over 2 000 Polos were sold on average per month.