Volkswagen

's First all-electric Vehicle was a 1972 "Kombi"   

Volkswagen

's First all-electric Vehicle was a 1972 "Kombi"   

While the well-publicised mandate of the modern Volkswagen brand is a calculated transition towards becoming a zero-emissions mobility company, this German brand has in fact been exploring a move away from a dependence on fossil fuels for more than fifty years.
Led by electro-chemist Dr Adolf Kalberlah and partnering with Bosch, battery firm Varta and energy experts RWE, a team of just eleven engineers based at VW's Centre for Future Research facility in Wolfsburg, Germany, developed the brand's first all-electric vehicle in 1970.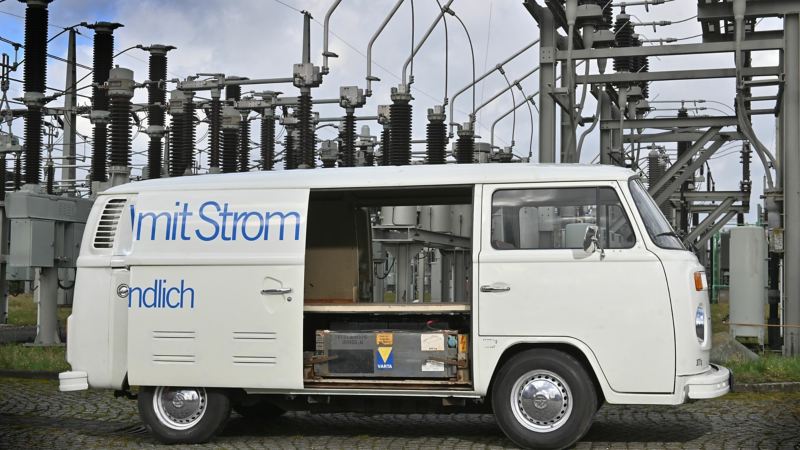 Built around the chassis of a T2-generation Transporter, the team housed an 850-kilogram lead-acid battery below a reinforced floorboard to power a 16 kW electric motor installed where the vehicle's engine would usually sit. Charged to full in around 10 hours using a standard plug socket, the so-called Elektro-Bus was capable of a 40-kilometre range, with a top speed of 70 km/h.
Following two years' worth of testing, some 70 versions of the Elektro-Bus were developed between 1973 and 1975. The 20 vehicles that were eventually sold to the public were done so under the slogan, "Zero litres per 100 km." 

In its seventh generation – with the T6.1 version currently sold in South Africa – Volkswagen's Transporter project has grown to become the best-selling "van" in the world. Offered in various forms, including delivery and commercial applications and ever-popular family transport, more than 12 million examples of Volkswagen's Transporter have been sold globally, to date.
Harking back to the original Elektro-Bus, the modern ID. Buzz package is built on the brand's dedicated MEB platform and offers an altogether more usable all-electric range, modern conveniences and safety in a shape that, like its forebear, is guaranteed to turn heads in the traffic.