Our plans are focused, resolute and, indeed, exciting," says Martina Biene on the eve of her 100-day anniversary as Chairperson and Managing Director for 

Volkswagen

Group South Africa.
Our plans are focused, resolute and, indeed, exciting," says Martina Biene on the eve of her 100-day anniversary as Chairperson and Managing Director for 

Volkswagen

Group South Africa.
It won't often be that the Afrikaans phrase, "'n boer maak' n plan" (literally translated to, "a farmer makes a plan") rolls off the tongue of a German national as quickly as it does off Martina Biene's. On the 100-day anniversary of her second stint at Volkswagen Group South Africa, this time as Chairperson and Managing Director, the ever-assured Biene has a better-than-most understanding of the need in a South African context to think broadly when it comes to planning and outcomes.

Someone who has long considered South Africa her second home, Biene shares the frustrations of millions of this country's citizens regarding the national government's lackadaisical approach to decision-making and policy. As head of one of the largest automotive brands operating in this part of the world, currently front of mind when it comes to planning and key decision-making for VWSA is an accelerated resolution to this region's energy crisis, as well as a broadly more accommodating attitude towards the future of mobility.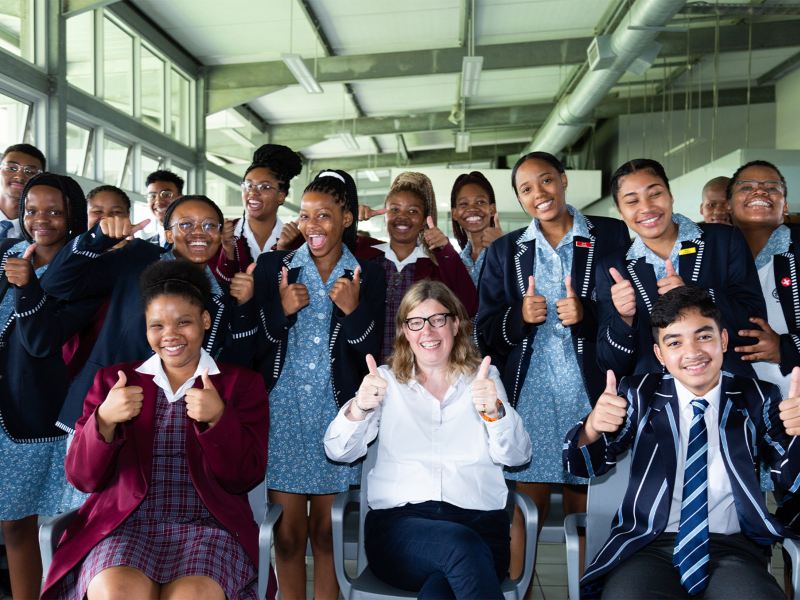 "In months gone by, we were able to consolidate the need to stifle load-shedding-related production at our Kariega plant with the widely reported global shortage of semiconductors. With these items now more readily available, any unforeseen interruptions on the assembly line necessitate reconsidered working hours – and, as a result, salaries – for thousands of workers, both at the plant and at a supplier level," says Biene.

While via a carefully considered juggle of resources and supply chain understanding, Biene is proud of a recent collaboration that saw the fast-tracking of an additional 3 000 units of the popular Polo Vivo being produced for local consumption, Kariega's ability to deliver is currently under the spotlight at Volkswagen Group head office, in Wolfsburg.

Indeed, a decision on whether to award the assembly of a third product to the Kariega plant is expected in the coming months.
Based on the same MQB27 platform as the Polo currently produced for a global audience, the yet unnamed new compact SUV will fit below the T-Cross in the brand's portfolio and is seen as a key model for bolstering Volkswagen's footprint within Sub-Saharan Africa.

"As European markets move towards battery electric vehicles, as VWSA, we see massive opportunities to provide, shall we say, traditional mobility solutions to the African continent. Our ridesharing and airport service arrangement in Rwanda is already making a profit, and we will be assembling cars in Ghana by the end of March this year," says a suitably proud Biene.

This is not to say that VWSA isn't keenly focused on the Group's mandated emissions-free future. Biene is as keen as every other international car brand with vested manufacturing interests in South Africa to welcome a renewed focus by the South African government towards electric mobility. In the meantime,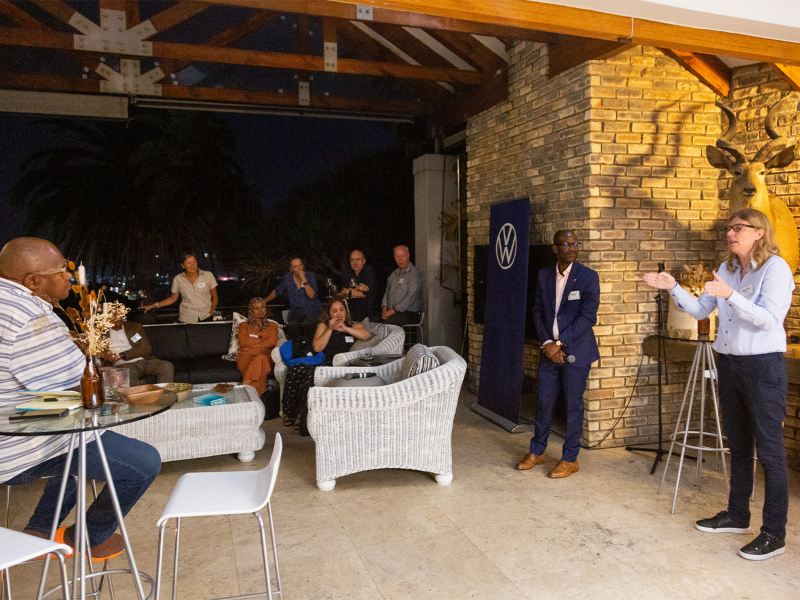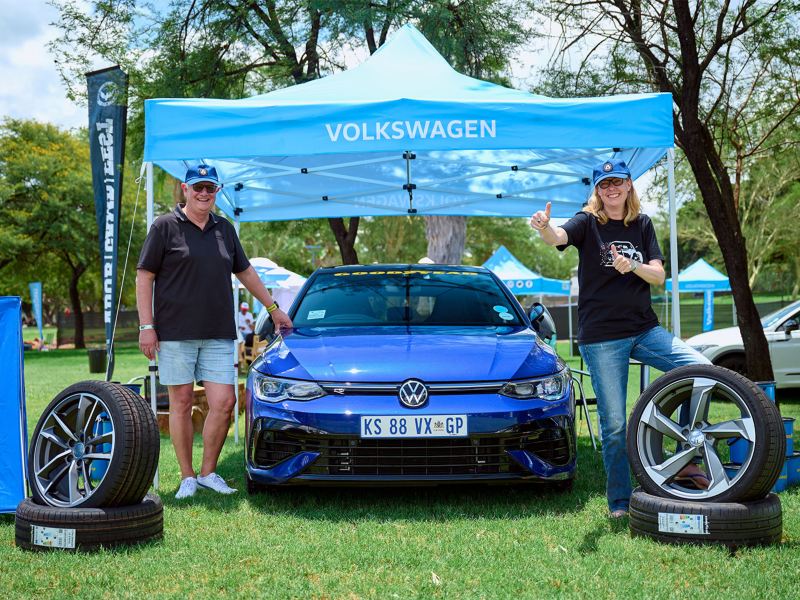 VWSA continues to plan by increasing its commitment towards lowering manufacturing-related emissions and potentially introducing at least the assembly of battery cell technology to our market. Biene also sees energy storage solutions as a massive opportunity.

Volkswagen will introduce a fleet of all-electric ID.4 SUVs later this year for evaluation purposes. This is ahead of a planned portfolio of EV products being brought to market by the end of 2024.

Martina Biene's lived experience as an adopted South African has afforded her a unique perspective on what it takes to get things done in our part of the world – including a level of resilience and fortitude, but also inherent optimism and, of course, a necessary sense of humour.