Dream of any future: Getting to know the rising star, Cimone Sauls
Dream of any future: Getting to know the rising star, Cimone Sauls
The rising soccer star that is Cimone Sauls is sensational to watch on the soccer field. We met up with her as she shares insights into her early passion for the sport, her current journey, and how the VW Vaya Cup helped inspire her to dream of any future.
The 'VW Vaya Cup' (formally known as the VW Junior Masters Tournament) is Volkswagen South Africa's locally-driven youth soccer development tournament and aims to nurture future soccer champions like Cimone. The local initiative aligns with the Volkswagen's commitment to "Move People Forward," with "Vaya," meaning "to go. The programme provides a platform to young male and female soccer players to help improve their skills and showcase their talents, while also helping to drive their belief in themselves, that they can dream of any future – both on the field and beyond. 
When did you first realise your passion for soccer?

My love for soccer began when I was around six years old. I attended Waterstone College in the south of Joburg and would play with the boys during break time for fun. Although it was never anything serious, I played every day. One day, while playing, one of the soccer coaches called me over and asked if I would like to join and train with the boys' team since at that point they didn't have a girls' team. At first, I didn't believe them and even laughed at the offer, but they saw my potential and I was soon playing for the team.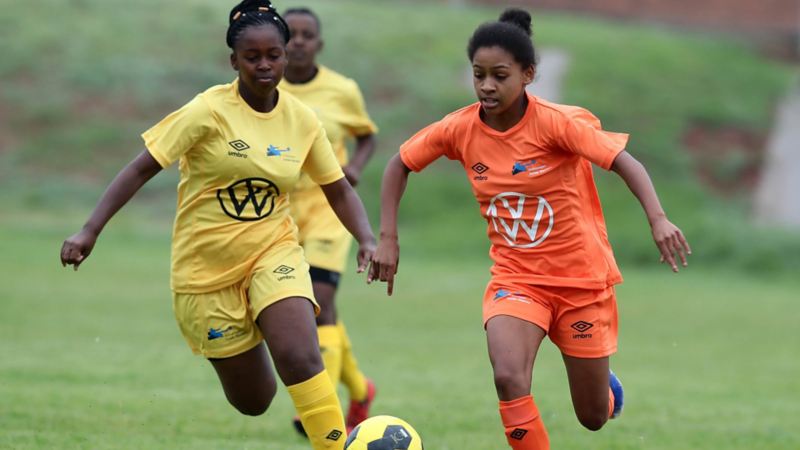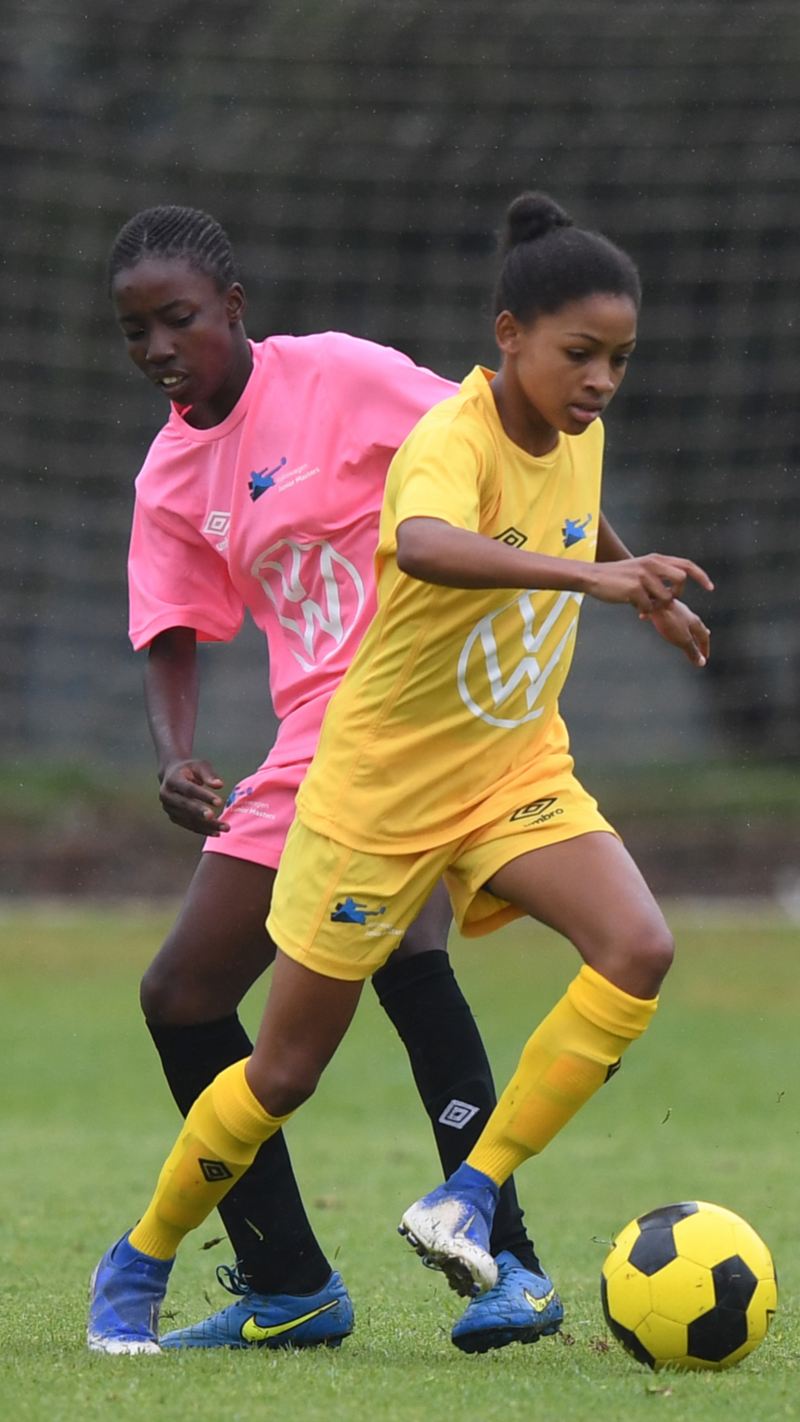 So, after joining the boys' team, what happened next?
After playing on the boys soccer team for a while, it became obvious that there were differences in physical strength. While I still enjoyed training with them from time to time, in 2016 I joined the JVW (Janine van Wyk) Football Club so I could grow and develop my football skills.
How did you come to play in the VW Vaya Cup soccer tournament?

JVW entered our team into the 2019 VW Vaya Cup, and it was the first female tournament I had ever played. I was only 13-years-old at the time and I was excited to finally have the opportunity to play against other girls. I was super nervous and during the opening ceremony I thought to myself "wow this is intense," but I was super excited. We couldn't wait to get on the field and start playing!
And how did the tournament go for your team?

Our team had a clear goal in mind, which was to come out as champions. We trained really hard and played our hearts out during the matches. Unfortunately, we lost in the finals but making it that far was a great achievement, and we were all very proud. At the time we weren't aware of the scouts that were present, which was probably for the best as it allowed us to simply focus on the game and have fun.
How do you think participating in the VW Vaya Cup helped advance your soccer career?
The tournament was a defining and pivotal part of my soccer career. During the VW Vaya Cup, I had the opportunity to meet Simphiwe Dludlu, the coach of the National U17 SA women's soccer team. After the tournament, I was selected to attend a training camp with them and fortunately, I made the cut. This led to further opportunities, including call-ups with the U20 team and twice with Banyana Banyana. I travelled with them to the UK and was a substitute for a friendly against Australia. Overall, my journey in soccer has truly grown since I participated in the VW tournament.
How important do you believe it is for companies like Volkswagen to support sports initiatives like the VW Vaya Cup?
By providing opportunities like tournaments and initiatives such as the VW Vaya Cup, companies like Volkswagen offer players like myself a chance to demonstrate our skills, gain exposure, and grow as athletes.
What are some of your biggest achievements and what do you still hope to achieve?
Throughout my soccer career, I've achieved several club awards, like being named Defending Player of the Year for JVW's 1st team and receiving the JVW Blue Diamond award. In 2021, I had the privilege of joining the Hollywoodbets Super League team, where I was nominated as Young Player of the Season. While I didn't win, I was still grateful for having been considered. Looking forward to the future, my ultimate goal is to play soccer professionally, ideally in an international league. I'm also excited about the prospect of earning a living while doing what I love most.
Volkswagen is proud to have contributed to helping build Cimone's soccer passion and to have provided a platform for her talent to be noticed and fostered. We wish her every success ahead and may she inspire others, to dream of any future.