Volkswagen

Vaya Cup nurtures future soccer champions 

Volkswagen

Vaya Cup nurtures future soccer champions 

Neo Rapoo believes that tournaments like the VW Vaya Cup are essential in providing young soccer players in South Africa an opportunity to showcase their skills and talents

VW Vaya Cup is

Volkswagen

South Africa youth soccer initiative aimed at nurturing homegrown male and female players
Johannesburg, 30 June 2023 - The 'VW Vaya Cup' (formally known as the VW Junior Masters Tournament) is Volkswagen South Africa's locally-driven youth soccer platform.
The local initiative aligns with Volkswagen's commitment to "Move People Forward," with "Vaya," meaning "to go". The platform aims to nurture young homegrown male and female soccer champions by fostering their passions and showcasing their talents, and more so, to help drive their belief in themselves, that they can dream of any future – both on the field and beyond.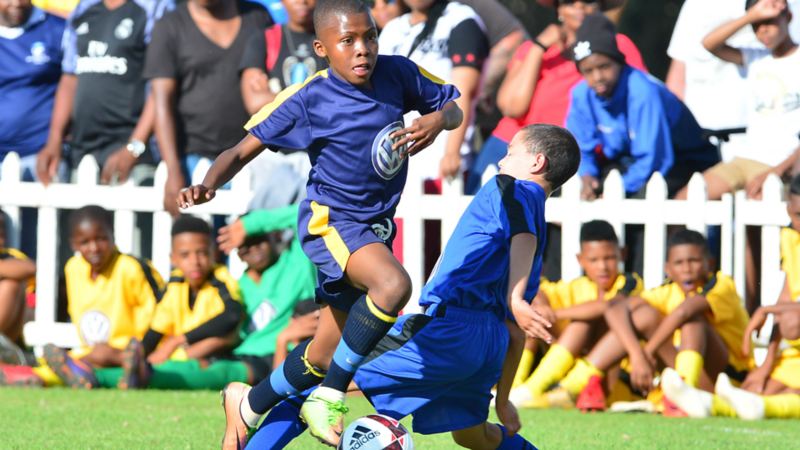 At the age of 11, Neo Rapoo was one of these young soccer players, who participated in the 2017 VW Junior Master Tournament, where VW helped showcase his soccer skills while encouraging him to dream big, dream bold and dream of any future.   
Originally from Rustenburg, Neo grew up in Fourways, Johannesburg. He discovered his passion for soccer at a young age while playing with his uncle. He continued to play at school and was selected to be a part of a squad that played in the Volkswagen tournament where his skills were polished and shared.
His innate talent soon caught the attention of SuperSport United representatives who selected him to join their soccer school. Neo progressed to play for SuperSport United FC, starting with the U15 team, then the U17 team, and currently at age 17, plays for the SuperSport United premier soccer league (PSL) First Team as a left-back. 
Last year, Neo attended trials in Belgium, which further solidified his passion for soccer and his determination to succeed. In August 2022, SuperSport United FC awarded him Player of the Season, a testament to his hard work and commitment.
Playing in the VW soccer tournament as a youngster was certainly a memorable time for Neo as his team won the 2017 tournament, and as a result, won the opportunity to travel to Germany to represent Volkswagen South Africa in the 2018 World VW Junior Masters Soccer Tournament. During the trip, Neo had the opportunity to meet international players who he admits were equal parts impressive and intimidating, and the experience was a big learning curve for him. It also inspired him to work harder and continue improving his skills on local soil.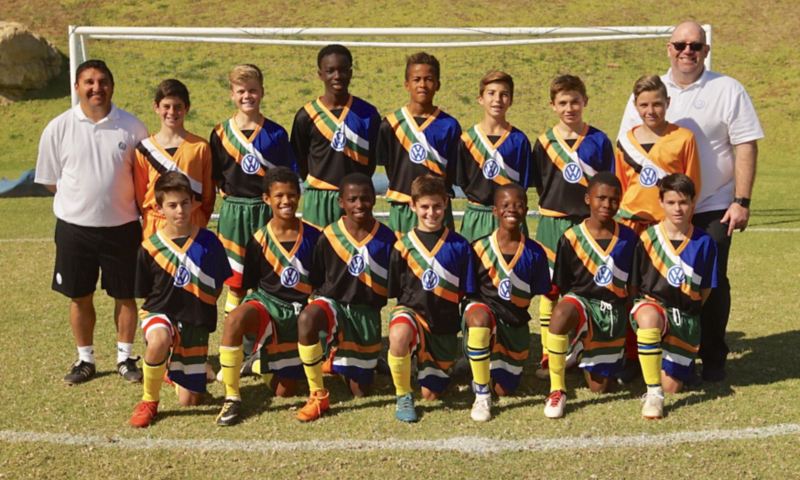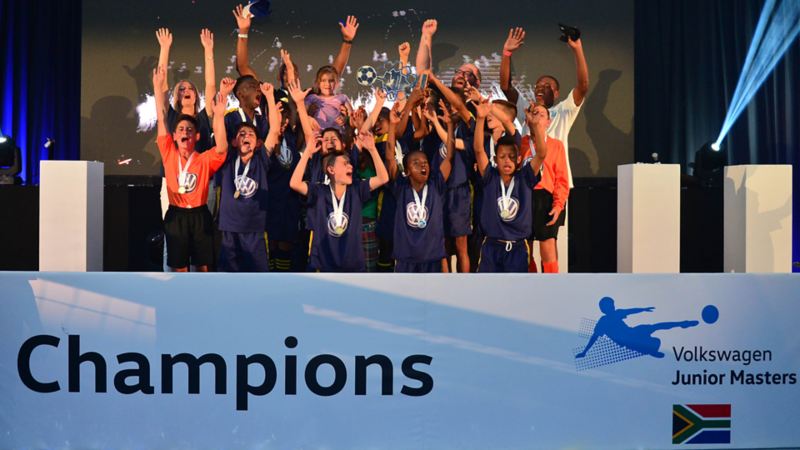 "Tournaments like the VW Vaya Cup are essential in providing young soccer players in South Africa with the platform to showcase their talents, improve their skills, and the opportunity to gain local and international exposure. There are many talented youth in South Africa that often goes unnoticed. I hope that more initiatives like this will give young players the chance to succeed," said Neo.
His advice to young soccer stars is to keep working hard, respect their coaches and older teammates, stay humble and focus on their education. His current dreams are to play overseas and receive a call-up to play with Bafana Bafana. With his talent, determination, and work ethic, it's only a matter of time before Neo achieves his dreams and more and Volkswagen wished him every success.

Issued by:

The Public Relations Department of Volkswagen South Africa.