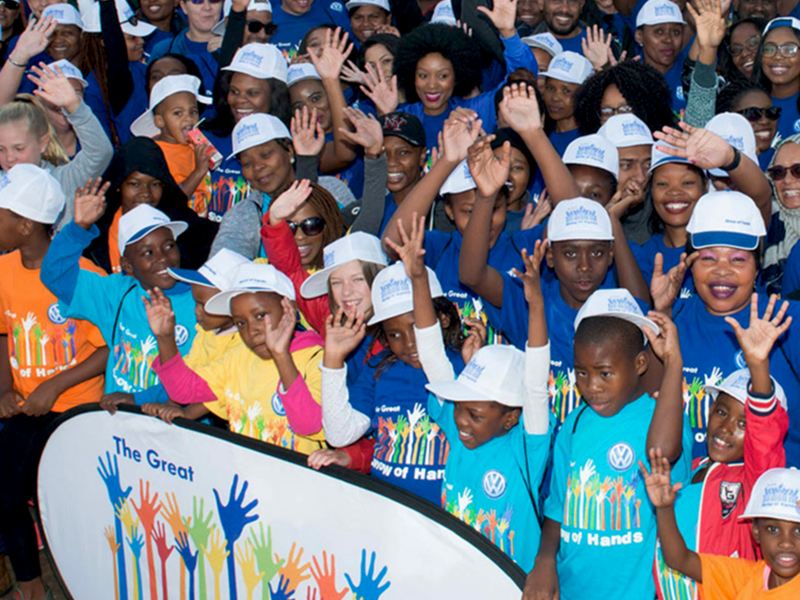 Volkswagen


volunteers
provide Soweto
school with
a facelift
Volkswagen


volunteers
provide Soweto
school with
a facelift
The Volkswagen Group South Africa Show of Hands programme has been instrumental in giving a Soweto primary school a new look, which now provides underprivileged learners with a better learning environment. The programme was also involved in packing 25 000 food parcels.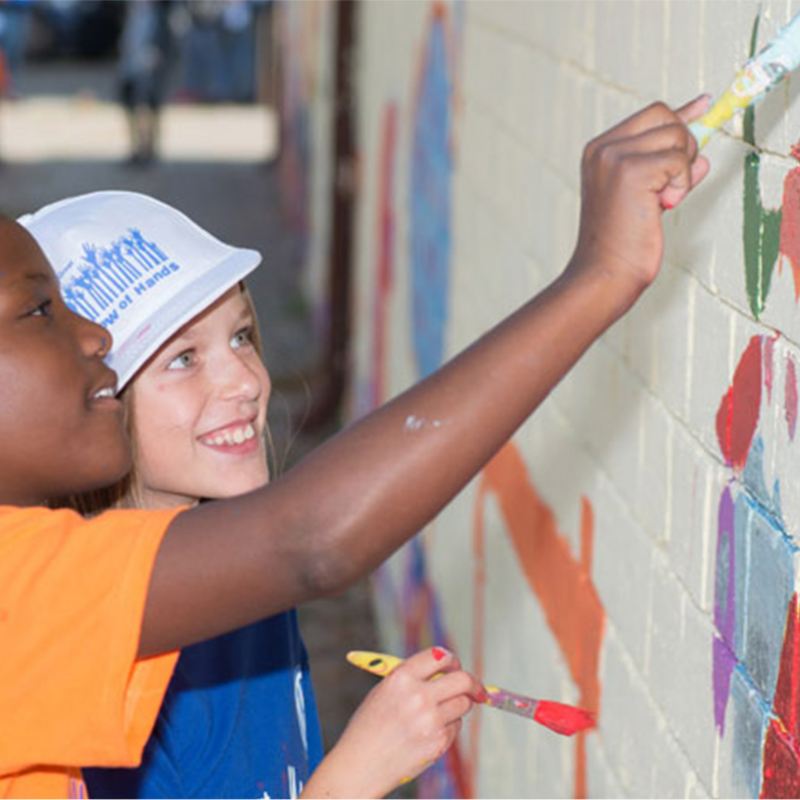 Tshilidzi Primary School gets a facelift
On Saturday, 21 April 2018, Volkswagen Group South Africa (VWSA) employees and their family members teamed up to revamp the Tshilidzi Primary School in Soweto. Even though this Primary School has South Africa's current President, Cyril Ramaphosa, as one of its alumni members, it was, nonetheless, urgently requiring a facelift. The school, consisting of 665 learners, and ranging from Grade R to Grade 7, is found in the middle of Soweto.

As a constant reminder of the programme's continuing efforts, a plastic tunnel was erected, and vegetable seedlings were planted. A new tank for harvesting water was fitted to provide additional water for plants.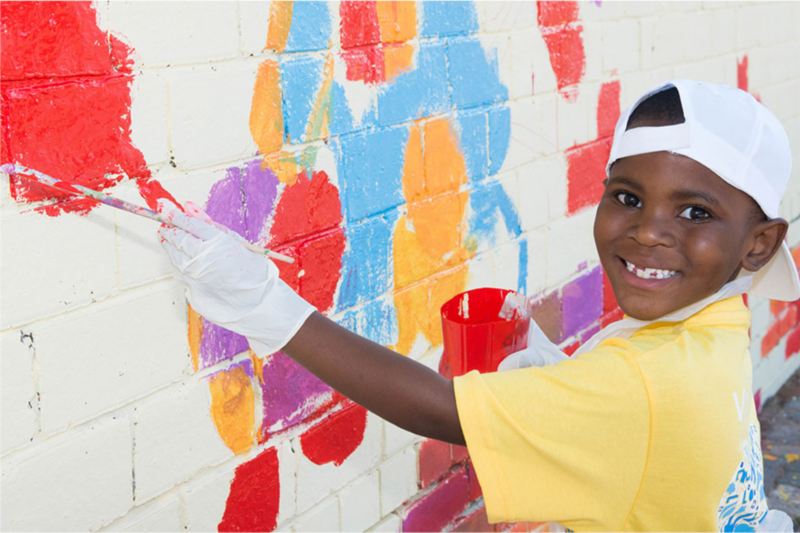 The school was adopted
About a decade ago, the Adopt a School Foundation, which was then chaired by Cyril Ramaphosa, adopted Tshilidzi Primary School as part of its first intake. However, after that, the school was largely forgotten. This is when helpers from the Show of Hands employee volunteer programme realised the urgent need to renovate the Grade R classrooms, the playground, the sickbed facility, and a vegetable garden.
What was the Group's Show of Hands programme achieving?
Nonkqubela Maliza, Director of Corporate and Government Affairs of the Volkswagen Group South Africa, stated that the Group's Show of Hands volunteer programme was bettering the schooling and lives of disadvantaged children on an ongoing basis.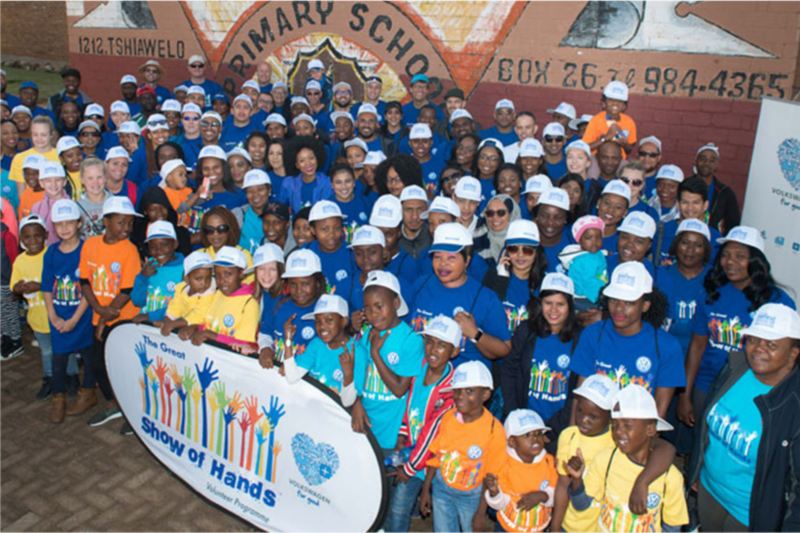 What was the size of the VWSA team?
The school's facelift would not have happened had it not been for the time and effort put in by over 160 VWSA empl